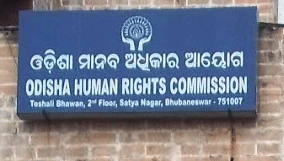 Bhubaneswar: Odisha Human Rights Commission (OHRC) Wednesday sought reports from State Government on alleged black marketing of oxygen and life saving drugs.
Taking suo motu cognizance of media reports in this regard and considering the gravity of the issue thereupon, Commission Chairperson Justice BK Patel and Member Asim Amitabh Dash ordered to serve notices to the Chief Secretary, and Additional Chief Secretary (Health & Family Welfare) in the matter for their response by June 22-the next date for hearing.
The Commission also urged the concerned Departments to take appropriate steps to prevent any kind of black-marketing of oxygen and life-saving drugs.
It has requested DG & IG of Police to take appropriate measures to ensure that persons indulging in such activities are taken to task immediately.
The Commission asked the Chief Secretary to ensure opening of Temporary Medical Centres (TMCs) in rural areas at the earliest as declared by the Government keeping in view the situation that the people in the rural area are largely affected by the second wave of Covid-19.
The OHRC has also urged the State Government to follow the advisory issued by the National Human Rights Commission (NHRC), New Delhi regarding the burial of the dead.
The Commission has sought a compliance report from the State Government in this regard.
The OHRC has put on record its appreciation for the steps taken by the State Government in fixing the rates for general ambulance and ambulance with the life support system.
It has stressed that there should be strict monitoring so that persons in distress and suffering due to Covid-19 and other ailments are not harassed in the hands of any unscrupulous element.
The Commission has also appreciated the roles of different organisations and individuals of Bhubaneswar and Cuttack for providing free oxygen and food to the needy persons during the pandemic and lockdown period