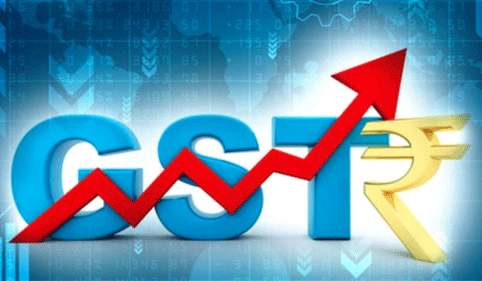 Bhubaneswar: State has recorded a growth of 45.27% in OGST (Odisha GST) collection during the month of June in comparison to the same month in last year.
The State has collected OGST of Rs 1247.63 crore during June '22 against Rs 858.83 crore during June 21.
Odisha has also maintained the growth rate of gross GST with a collection of Rs 3965.28 Crore during June '22 as against Rs 2999.91 crore collected during June '21 registering a growth of 32.18%.
There is also a collection of Rs.1063.33 crore in CGST with growth of 43.08%, Rs 847.93 crore in IGST with growth of 0.63% and Rs 806.39 crore. in Cess with growth of 45.22% during last month.
The total collection of VAT (Petrol & Liquor) is Rs 1094.33 crore during June '22 as against Rs 711.15 crore during June '21, thereby registering a growth rate of 53.88%.
Out of the above, collection from Petroleum Products is Rs. 860.57 crore during June 2022 against Rs 585.58 crore collected during June 2021 with a growth of 46.96%.
Similarly, the collection from liquor is Rs 233.76 crore during June 2022 while Rs 125.56 crore collected from this source during June last year with growth rate of 86.16%.
There is a growth of 26.14 % in Profession Tax with a collection of Rs 23.66 crore during June 2022 against collection of Rs 18.76 crore during June 2021.
All GST registered taxpayers as well as other Professionals who are yet to pay their annual Profession Tax as well as file returns which was due by June 30 are advised to do so immediately, if not already done.
During the current financial year, 10485 new taxpayers have been bought under the GST fold. The total e-waybill generated during June'22 was 15.33 lakh against 13.38 lakh during June last year witnessing a growth of 14.57%.
Commissioner of CT & GST, Sushil Kumar Lohani has instructed the field officers to ensure at least 90% return filing, return scrutiny of all suspected/ big taxpayers as well as prompt demand and recovery in case of detection of irregularities.
The Commissioner has also advised the tax officers to adhere to the principles of 5T and attend to the genuine grievances of the taxpayers promptly. He has further appealed all the tax payers to file their GST returns correctly and in time to avoid any penal action in future.