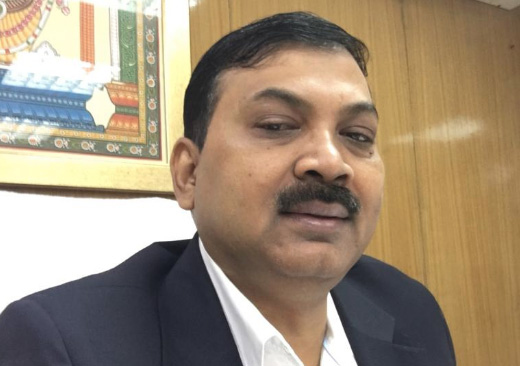 Bhubaneswar: The State Government has decided to simplify the Odisha Government Land Settlement (OGLS) Rules, 1983.
The State Cabinet today approved the proposal of the Revenue & Disaster Management Department to bring in amendment to the Rules.
ACS Revenue & Disaster Management, Satyabrata Sahu presented details in the State Cabinet, which approved the same.
The proposed amendment will simplify the manner of settlement of Khasmahal, Nazul, Gramakantha Paramboke and Abadi categories of lands with persons in lawful occupation of such lands, Chief Secretary Pradeep Kumar Jena briefed Media after the Cabinet Meeting held here on 11 August.
It was also proposed to make provision for conversion of lease hold land of Odisha State Housing Board and Development Authorities into free hold as well as settlement of Government land directly on free hold basis in their favour for development of housing or residential projects, he said.
The amended provisions will be implemented after publication of the OGLS (Amendment) Rules, 2023 in the official Gazette.
Similarly, in another decision, the State Cabinet has approved the proposal of Revenue Department to lease out Government land of 48.842 acres in Padanpur, Baratota, Bhimapur & Belapada Mouzas under Jatni Tahasil of Khordha District in favour of National Institute of Science Education & Research (NISER), Bhubaneswar, on free of all charges basis for setting up Cancer Hospital & Education Centre by Tata Memorial Centre (TMC).
In September last year, the State Government had signed an MoU with Tata to set up a 200 bedded state-of-the-art cancer hospital in National Institute of Science Education and Research (NISER) campus with a proposed cost of Rs. 650crore.
The Department of Atomic Energy has earmarked Rs 400 crore for this project whereas Tata will spend Rs 250 crores on this project, sources said.
This project will have 3 founding principles–service, education and research.
There will be provisions of all advanced cancer care such as surgical oncology, medical oncology, radiation oncology, radiology, pathology, microbiology, biochemistry, preventive oncology and palliative medicine, nuclear medicine etc.