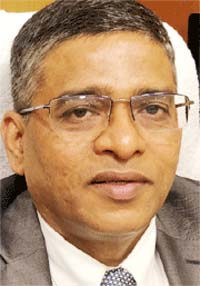 Bhubaneswar: With more than 2.34 Lakh Health Care Workers (HCW)s have been vaccinated against COVID-19 Odisha has achieved more than 69 Per Cent Coverage of Inoculation.
While the State Government had set a target of vaccinating 3,38,700 beneficiaries achievement till 4 February have been 2, 34, 923, which is 69.4 Percent of the target, said an official.
On 4 February at 145 Sessions, 14,942 HCWs were vaccinated and not a single incident of AEFI was reported.
Pradipta Kumar Mohapatra, ACS Health and Family Welfare reviewed the progress on 4 February Evening.
While several districts have acceded their target, some of the districts have gone slow on inoculation.
District Collectors and Chief District Medical Officers were advised to take up vaccination on Top Priority basis.
Till date achievement of Angul has reached 84.1 Percent, which is highest followed by Dhenkanal with 80.8 Percent achievement of the target.
Bhadrak has done 79 Percent of the target, Balasore has gone up to achieving 78.9 Percent of the target, while Koraput achieved 77.2 PC.
At least 17 Districts have achieved more than 70 Percent target and mulling to achieve more.
Balangir has achieved only 57.8 Percent, while Cuttack has achieved 53.3, which is lowest in the ladder.
In the meantime, Odisha's COVID-19 caseload mounted to 3,35,369 on Thursday as 87 more people tested positive for the infection, while one fresh fatality pushed the death toll to 1,907, an official of Department of Health & Family Welfare said.
Of the fresh cases, 51 were reported from quarantine centres and 36 detected during contact tracing.
Sundargarh district recorded the highest number of new cases at 26, followed by Mayurbhanj at nine and Khurda at seven, the official said.
"Regret to inform the demise of 68-year-old COVID positive patient of Kalahandi district who was also suffering from hypertension," the Department of Health & FW said on Twitter.
The State had reported the last COVID-19 fatality on January 25.
Of the 1,907 COVID-19 deaths, Khurda district accounted for 335, followed by Ganjam (248), Sundargarh (173), Cuttack (141) and Puri (117).
Fifty-three other COVID-19 patients have died due to comorbidities, the official said.
Odisha now has 910 active cases, and 3,32,499 patients have so far recovered from the disease.
The state has conducted over 77.96 lakh sample tests, including 21,742 on Wednesday, and the positivity rate now stands at 4.3 per cent.