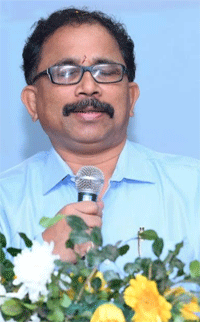 Bhubaneswar: Chairman OTDC, Lenin Mohanty Sunday lauded the efforts made by various cadre officers working in Odisha Tourism who efficiently facilitated tourists during the FIH Hockey Men's World Cup 2023.
He also complimented the organisation of the recent trips for more than 2000 senior citizens under Baristha Nagarik Tirtha Yatra Yojana and the proactive measures to extend superior quality hospitality to visitors of the State in recent times.
Shri Mohanty was addressing a two-day workshop on 'Green Investment in Tourism' at IITTM Campus, Bhubaneswar for the Officers of Odisha Tourism.
The workshop was organised in association with Indian Institute of Tourism & Travel Management, Bhubaneswar to share the plans and strategies to attract and facilitate investors for development of niche tourism products and promotion of sustainable tourism initiatives.
The first day of the workshop was inaugurated by Chairman OTDC Dr Lenin Mohanty, Director Tourism Sachin R Jadhav, Nodal Officer and Head IITTM Bhubaneswar Md. Sabir Hussain, Additional Secretary Tourism B M Bhuyan and Additional Secretary Tourism ANS Laguri by lighting the ceremonial lamp.
Thanking the tourism officials, stakeholders and IITTM's role in training and capacity building, Jadhav highlighted the initiatives taken by Odisha Tourism to increase the night stay of high-paying tourists in various tourist destinations of Odisha that aid in economic development.
He laid stress on the role of tourism officers to attract and facilitate investors for development of green tourism products as well as sustainable yet luxury accommodation facilities.
He thanked the role of IITTM for facilitating capacity building initiatives that has helped in expanding the domain expertise of the officers of Odisha Tourism.
Head IITTM Bhubaneswar Shri Hussain initiated the sessions of the workshop by delivering the keynote address as part of Session 1.
The workshop comprised 3 sessions apart from the keynote address headed by eminent industry leaders and domain experts of the tourism sector.
Chairperson Odisha Real Estate Regulatory Authority (RERA) Siddhanta Das presented a session on role of green tribunal in monitoring and steering green investment in tourism.
The next session was presided over by Founder, Principal Architect & Chief Photographer at Panorama Visualization and Director OWL (Open Wildlife Lounge) Shakti Nanda on Photography Investment Opportunities in Odisha.
The final session was presided over by Co-founder, Craftportly and Consultant-FICCI Kavya Saxena on Green Tourism Paradigms and Reality.