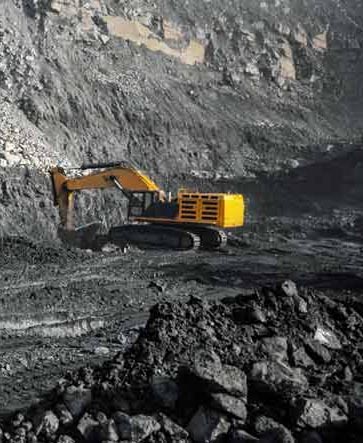 Bhubaneswar: Coal Rich Odisha has dispatched highest amount of coal from the State during 2020-21.
In the year 2020-21, major quantity of coal was dispatched from Odisha 151.912 Million Ton(MT), which is 21.99 Percent of the Country's load.
Odisha is followed by Chhattisgarh, which dispatched 146.249 MT, which 21.17 Percent of the entire dispatch.
These stats are revealed in the 'Provisional Coal Statistics 2020-21' released here on 29 June.
Union Minister of Coal, Mines and Parliamentary Affairs, Pralhad Joshi released the Report through a Video Conference (VC) organized by the Ministry of Coal.
However Odisha produced 105.385 MT of coal, which is second position in the country, while Chhattisgarh leads in coal production with 158.409 MT during 2020-21.
As the highest non-coking coal producing state, Chhattisgarh produced 158.190 MT followed by Odisha 154.150 MT and Madhya Pradesh 132.350 MT.
It may be observed that the four major states were Chhattisgarh (22.1%), Odisha (21.5%), Madhya Pradesh (18.51%) and Jharkhand (16.66%).
These four states together contributed about 78.82% of the total coal production in the country.
Odisha has 85,652 Million Tons of coal deposit, out of which 40,872 Million Tons have been proved and 36,067 Million Tons are indicated, said official sources.
So far import of coal is concerned, through Major ports like Paradip facilitated import of 17.090 MT coal, while Dhamra has made possible import of 15.268 MT.
Coal India Limited produced 596.219 MT (83.26%) and SCCL 50.580 MT (7.06%) of coal.
Like previous years, in the year 2020-21, Jharkhand was the highest producer of coking coal and produced 44.387 MT, which was 99.11 Percent of total coking coal production of 44.787 MT.
In the year 2020-21, total import of coal was 214.995 MT compared to 248.537 MT in 2019-20, thus showcasing a decline of 13.50 PC over 2019-20.
In 2020-21, import of coking coal was 51.288 MT whereas it was 51.833 MT in 2019-20, depicting a decline of 1.05PC when compared with 2019-20. Import of non-coking coal was 163.707 MT in 2020-21 compared to 196.704 MT in 2019-20, which indicated a decline of 16.78PC over 2019-20.
In the year 2020-21, coal was mainly imported from Indonesia (92.535 MT), Australia (54.953 MT), South Africa (31.143 MT), USA (12.204 MT), Russia (6.749 MT), Singapore (4.486 MT) and Mozambique (3.570 MT).
In the year 2020-21, so far port wise import of coal was concerned, import was mainly through Krishnapatnam (18.323 MT), Gangavaram (17.528 MT), Mundra (16.496 MT), Paradip Sea (17.090 MT), Kandla Sea (15.974 MT), Dhamra (15.268 MT), Sez Mundra (13.995 MT), among others .