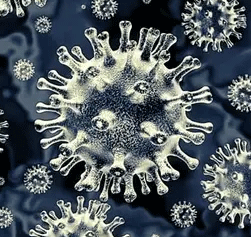 Bhubaneswar: Amidst the Black Fungus scare, the State Government has prepared to tackle the situation.
As many as 56 cases of the deadly fungal infection have so far been detected in Odisha so far. Of which, one has been revived while six were died.
On 10 May this year, the State had reported the first case of Mucormycosis (Black Fungus).
Special beds have been reserved for the treatment of Black Fungus patients in all major Government hospitals of the State.
In every District Headquarters Hospital (DHH), four beds have been reserved for the Black Fungus patients who are also Covid-19 positive and same number of beds reserved for non-Covid Black Fungus cases, official sources in the Health and Family Welfare Department said.
At least 30 beds have been created for the treatment of such patients in all State-run medical colleges. Required doctors, paramedics and nurses have been trained through webinars by the Capacity Building Team, the source said.
The Government has also taking steps for ensuring available of required drugs for the treatment of the infected persons.
As on date the Government has stock of 324 vials (B-50 mg) of Amphotericin B injection and 500 vials of Posaconazole.
The non availability of the Amphotericin B drug is the major concern, officials admit.
However, Posaconazole has been allowed by National Task Force in case of non-availability of Amphotericin B.
According to the source, a patient requires 210 vials of 50mg each (Liposomal Amphotericin B) over a period of 6-8 weeks.
The State Government has already declared Mucormycosis (Black Fungus), a rare fungal infection caused by a group of molds, as a notifiable disease under the Epidemic Diseases Act, 1897.
Moreover, the State has also formed a seven-member Committee of senior doctors to monitor the incidence of Mucormycosis among Covid-19 patients.
Prof.Nirupama Chaini, Head of the Microbiology of the Department of the SCB Medical College and Hospital, Cuttack is heading the panel.
Senior doctors of the pulmonary medicine, medicine, ENT and Dermatology departments of the SCB Medical College have been included in the panel. State Public Health Director Dr.Niranjan Mishra is the Convener of the Committee.