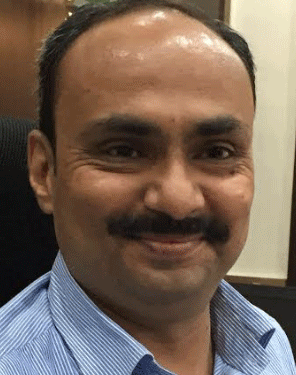 Bhubaneswar: While the country needed Liquid Medical Oxygen (LMO) direly during the second wave of COVID-19 Pandemic, steel makers from Odisha supplied nearly 47,800 Metric Tons of LMO.
Hemant Sharma, Principal Secretary Industries coordinated the movement of supply of LMO, thanks to the decision of the State Government to set up a Task Force headed by Principal Advisor to CM Asit tripathy.
While Task Force Chief Mr.Tripathy and Principal Secretary Industries Mr.Sharma worked in tandem with Odisha Police Team headed by Top Cop S K Jethwa, it smoothen the process for early movement of LMO, pointed out a senior official.
While both Public and Private Sector Steel Plants in Odisha came out in a big way to produce LMO and extended supply to various States, which needed most, hassle free movement of LMO was made feasible by sincere efforts of the Task Force Top Brass, Mr.Sharma.
He coordinated the entire operations of LMO and Action Plan was chalked out for the same.
In fact Public and Private Sector Steel Makers in the country together supplied 2,30,262 MT of LMO between 1 April – 25 July, 2021, Steel Plants from Odisha supplied 47,797.31 MT of LMO during the period.
In view of the rising cases of COVID and the dire need of medical-grade oxygen for the critically ill patients, SAIL-Rourkela Steel Plant (RSP) along with its BOO (Build, Own & Operate) Plant of Linde had been consistently supplying LMO. Both the Plants supplied 22,241.78 MT of LMO during this period.
Tata Steel Kalinga Nagar Steel Plant and Tata Steel (BSL) at Angul supplied 18,767.38 MT of LMO.
Jindal Steel Limited (JSL) Jajpur supplied 3105.88 MT of LMO during the crisis period.
Jindal Steel & Power Limited (JSPL) Angul supplied 2963.37 MT of LMO to meet the requirement of various states.
JSW (BPSL) Jharsuguda supplied 718.9 MT of LMO as the requirement of LMO had gone high.
During peak of the second wave, steel sector had enhanced the LMO production considerably.
As against 538 MT of LMO supplied on 1April, 2021, the supply of LMO peaked to 4749 MT on 13 May, 2021
Looking at the dire situation several measures were taken by the Steel Plants to increase production of LMO in the country.
These Plants reduced production of liquid Nitrogen and Liquid Argon and reduced usage of gaseous oxygen thereby reducing steel produced.
The enhanced production of LMO by reducing usage of gaseous oxygen led to reduced production of steel by about 500,000 MT during the period April-June, 2021, said RCP Singh Minister Steel in LokSabha in a written reply.
The LMO produced in Steel Plants were supplied to 22 States and Union Territories utilizing transportation modes of road, Oxygen express (Railways) and transport aircrafts of the Air Force, said Mr.Singh.
In fact Odisha set up a State Level Task Force for supply of LMO during the crisis period headed by Principal Advisor of Chief Minister and the Task Force worked 24X7 during the period for hassle free movement of LMO to various States and Union Territories.
While Odisha utilized 12,750 MT of LMO during the period, the State went in a big way to supply LMO to other States and Union Territories to save lives.