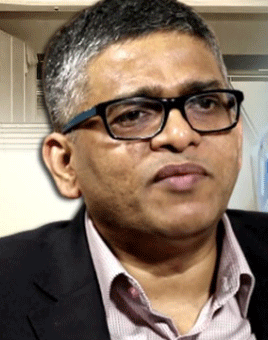 Bhubaneswar: With surge of COVID-19 Cases, the Odisha Government has chalked out detailed strategy to handle the pandemic situation.
Accordingly the Department of Health & Family Welfare has directed District Teams to further step up surveillance of Influenza Like Illness (ILI) and Severe Acute Respiratory Infections (SARI) cases.
ACS Health & Family Welfare Pradipta Kumar Mohapatra has directed District Collectors in this regard.
He has chalked out Strategy for the District Teams and sent detailed guidelines to be adopted by the authorities.
State Government has asked that the number of Red Flag States may be expanded based on RTPCR Test for returnees from Red Flag States.
Maharashtra, Punjab, Chhattisgarh, Kerala and Madhya Pradesh are Red Flag States, where COVID-19 Cases are on rise and is a cause of concern.
For the Flight Travelers from Red Flag States, compulsory RTPCR Negative report at time of boarding, (not more than 72 hours before boarding) will be required.
For Train Travelers it has been advised for home quarantine for one week; symptomatic ones are to be tested on arrival
State Government has decided to hike RTPCR testing levels from 5000 daily to over 10,000 daily and this is to be maintained
For all positive cases, contact tracing to be done and the guideline of Test-Track-Treat followed.
State Police have been given special attention to enforcing COVID Appropriate Behaviour in public places.
All home isolation cases to be closely monitored as per Standard Operating Procedure (SOP)
District Authorities have been directed to identify standby healthcare resources, such as isolation beds, oxygen beds, ventilator, ICU beds, dialysis facility for infected patients to be readied to enable expansion of existing facilities as required.
Mapping of all positive cases should be done to identify risk areas and predict trends.
While Small Containment Zones will be set up where there is a cluster of cases, Vaccination of co-morbid categories should be stepped up on a war footing, advised ACS Health & FW.
According to latest statistics, 61.8 Percent of active cases contributed by Six districts, which are on High Risk Zone.
Those High Risk Districts with percentage are Khordha (15.6), Sundargarh (11.8), Nuapada (11.4), Kalahandi (9.4), Bargarh (6.9), Cuttack (6.8).
For the High Risk Districts it has advised that while Night Curfew will be strictly enforced in the bordering districts, Police will keep high vigil.
Similarly if needed Section 144 may be imposed restricting gatherings and no more than 5 persons to move together or gather in any public place, pointed out a senior official.
Most importantly no visitors may be allowed in Government offices in these.
Where ever temples are closed it should be for 48 Hours so that the chain of transmission is broken. One day closure will never break the chain, advised an expert on Public Health Care.