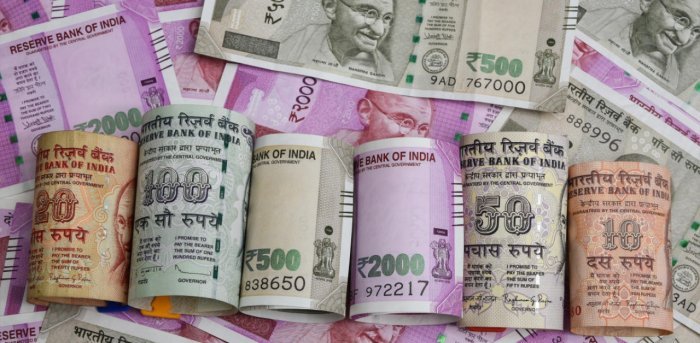 Bhubaneswar: Despite COVID-19 Pandemic badly hit the State Economy, Odisha Government has been able to spend more during 2020-21 Financial Year than, 2019-20 Fiscal.
In fact more spending was needed as people required funds during Pandemic.
While Union Government pumped less amount of funds during COVID-19 Pandemic, Odisha Government moped up more money by raising resources of their own.
Latest Report on Financial Status on 2020-21 reveals that Total Expenditure during 2020-21 was about Rs.1,26,000 Crore as compared to Rs.1,25,400 Crore in 2019-20.
While State Budget was Rs.1.50 Lakh Crore during 2020-21, State Government has been able to spend Rs.1, 26,000 Crore.
State Budget for 2019-20 was Rs.1,39,000 Crore, spending was Rs.1,25,400 Crore though there was no COVID-19 Pandemic and was a normal period.
However Revenue Expenditure was more during 2020-21 which was about Rs.98,583 Crore and the revenue surplus was in the order of Rs.7,224 Crore (1.4 Percent of GSDP).
The Capital Expenditure is about Rs.19,225 Crore (3.8 PC of GSDP) and the Fiscal Deficit was about Rs.12,806 Crore (2.5 PC of GSDP).
The year-end Debt Stock was of the order of Rs.1,05,328 crore (20.7 PC of GSDP) with IP-RR ratio would be about 6.6 PC which are both within sustainable FRBM limits.
Odisha could have accelerated more on Capital Expenditure, which was need of the hour however due to Lock Down and Shut Downs spending in Infrastructure sector slowed down.
In fact COVID-19 Pandemic provided the State Government a good launch pad for increasing expenditures this year as Additional Fiscal Deficit up to 5 PC of GSDP is available for 2021-22.
So this Fiscal there will be more scope for spending, feel senior officials, who are handling State Finance.
So far Revenue Generation is concerned, Odisha Government performed much well during the crisis period and generated more funds.
As per normal arrangements, Union Government pumps 50 Percent of the entire spending by the State Government and State arranges less funds from its resources.
However over the years, Union Government is funding less and less to the State Coffers.
Take for example, in 2018-19, Odisha received Rs.35,353.73 Crore as Share Tax, where as it came down to Rs.30,453.27 Crore in 2019-20.
And in COVID-19 Pandemic Year, though the State Government was expecting more it got less than 2019-20.
During 2020-21 Odisha received Rs.27,542.67 Crore from the Center as Share Tax.
Similarly Grants from Center also came down during 2020-21 to Rs.22,753.23 Crore, while in 2019-20, Odisha received Rs.24,152 Crore as Central Grants.
However the State Government generated more resources from own sources to fund the State Budget, said a senior officer.
Take for example from Own Tax Revenue sources Odisha has been able to collect Rs.34,421.09 Crore and from Non Tax Revenue sources the State has mopped up Rs.21,090.54 Crore.
So in total State Government has been able to generate Rs.55,511.63 Crore in a Pandemic Year, which was more than 18 Percent as compared to last year, which was a normal period.
And so far Central resources to Odisha is concerned ,it received Rs.50,295.90 Crore and in the process State Government has been able to generate more resources to the State Exchequer during COVID-19 Pandemic, pointed out the official.