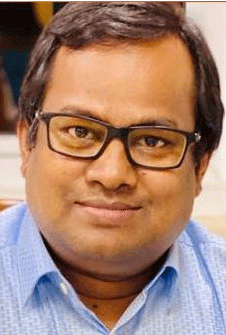 Bhubaneswar: In order to ensure sustainable mining of sand in the State, the Cabinet led by Chief Minister Naveen Patnaik on Friday approved the much-awaited Odisha Sand Policy.
This policy has been formulated to ensure adequate supply of sand for developmental and welfare projects, private construction works, to prevent the scope of illegal mining of sand and to ensure a robust monitoring mechanism for sand mining with use of IT-based regulation of the sand mining from identification of source to final end-users, said Chief Secretary SC Mahapatra.
The salient features of the policy are demand -supply estimation, identification of sources, DGPS survey of sand sairat sources, auction of sand mining rights, mining plan (MP), environment clearance (EC) and other statutory clearance, quarrying operation, inter-state transportation of sand and monitoring & enforcement.
Though the draft policy was made in 2018, the Policy was finalized due to several reasons. However, after Principal Secretary Bishnupada Sethi took charge of the Revenue Department, the policy document has been brought to focus and today it takes shape, an official said.
According to sources, the District Collectors have to prepare district survey report for demand-supply estimation and gap assessment every five years.
To identify the sand mines, a survey will be conducted by Odisha Space Application Centre (ORSAC) in consultation with Water Resource Department. In case operation of any lease causes any damage to the embankment or nearby structures, the lease will be revoked, the source said.
Concerned tehsildar will put up the sand mine for auction after receiving environmental clearance (EC). While preparing mining plan, the distance of mining area from habitations, heritage sites, monuments, public infrastructure facilities will be taken into consideration.
Inter-State transportation of sand will be allowed only from the specific identified sources having huge amount of sand. To ensure round-the-clock monitoring of the sand mines, a web-based MIS will be developed and computerised system will be implemented in selected sources on a pilot basis, which will be extended to other sources in a phased manner.