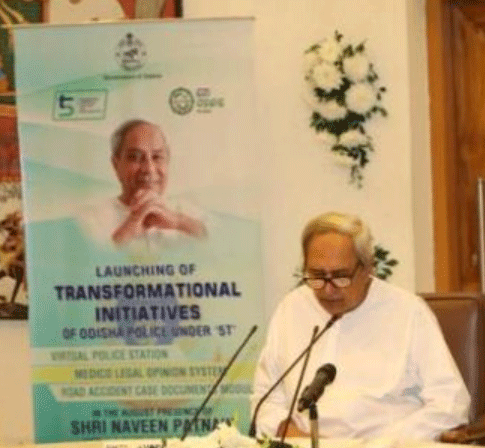 Bhubaneswar: As part of 5T initiative, the Police Department has taken two major steps using technology.
Odisha Police is constantly endeavoring to use technology to improve transparency in the investigation and related processes. In the recent past, two such initiatives of significance have been launched by Odisha Police, said a police official.
Odisha Police has digitized the Special Report (SR) files as a result of which now the reports and documents including supervision notes are uploaded in the Crime and Criminal Tracking Network and Systems (CCTNS) module and monitoring of SR cases have substantially improved.
"To our knowledge, Odisha is the first State to digitize the SR crime records and integrated the same with CCTNS," the official said.
Case serious cases like murder, rape, dacoity, offences under Scheduled Caste and Scheduled Tribe (Prevention of Atrocities) Act, 1989, Protection of Children from Sexual Offences (POCSO) Act are treated as Special Report or SR cases.
These cases are monitored at the level of SP, Range DIG and Crime Branch or Human Rights Protection Cell (HRPC). Such monitoring mechanism has been developed over a long period of time, the official further informed.
All States have a similar mechanism to monitor serious types of cases known as Special Report crimes or grave crimes, he said.
Similarly, the Odisha Police has started the work of digitization of Malkhana records. Initially, it was run as a pilot project in some districts. Now from August 11 this year, the Police Department has adopted the system for the whole State. The project is at the initial stage. This will improve tracking of seized items and their production in court during trial, the official said.
Soon after taking charge, DGP Abhay had called upon the top police officials of the State to be proactive and sincere in the implementation of the Mo Sarkar and 5T initiatives in the Police Department.
In January last year, Chief Minister Naveen Patnaik had launched three online services of the State Police Department under the Government's 5T initiative to effectively reduce the necessity of citizens to visit police stations. The three projects are virtual police station, road accident case documents module and medico-legal opinion system