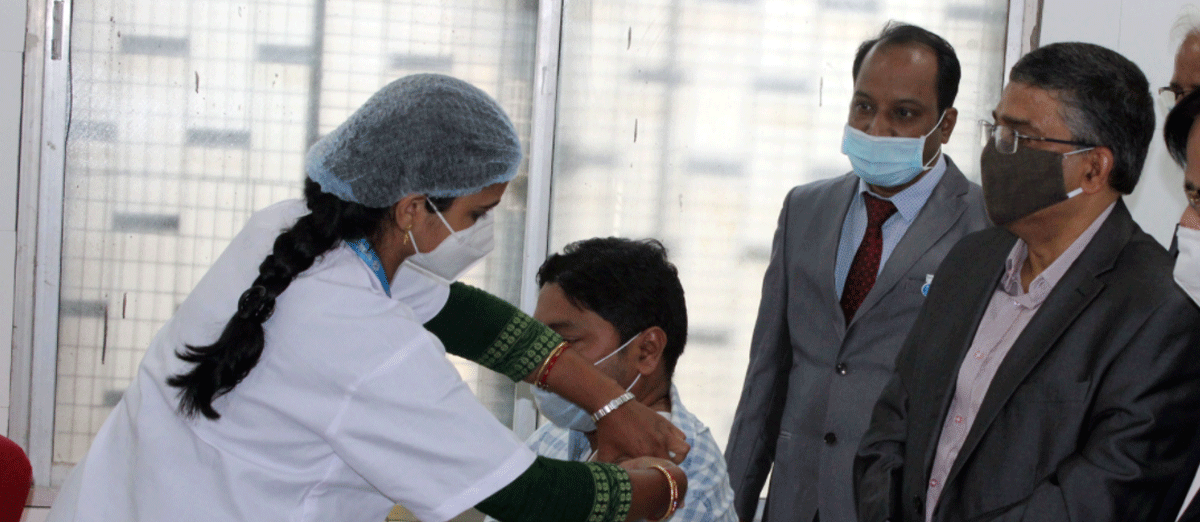 Odisha Government conducted Dry Run for Vaccination in all 30 the Districts along with State Head Quarters, Bhubaneswar.
ACS Health & family Welfare Pradipta Kumar Mahapatra inaugurated the Dry Run Operation at Capital Hospital here on 2 January.
While Government of India instructed to conduct dry run for COVID-19 Vaccination on 2January 2021 at State Head Quarters, State Government conducted Dry Run at 31 places.
For the Dry Run, the vaccination sites were identified in all District Head Quarter Hospitals and Capital Hospital, Bhubaneswar and proper care was taken for smooth operations.
Earlier, all the District Program Officers have been oriented on the Dry Run Guideline and Standard Operating Procedure (SOP) on 1 January 2021.
The Co-WIN web portal (trial version) will be used for dry run vaccination. The user ID for each district and Capital Hospital has been created earlier.
At each site 25 numbers of beneficiaries (Health Care Workers) were enrolled in the portal for dry run vaccination.
The Five member vaccination team including one vaccinator were formed in each district & will be deployed at each session site and they organized the Dry Run.
In each session site, there were one waiting room, one vaccination room and one observation room as per guideline.
All protocols related to COVID-19 Vaccination were followed during the Dry Run, said an official.