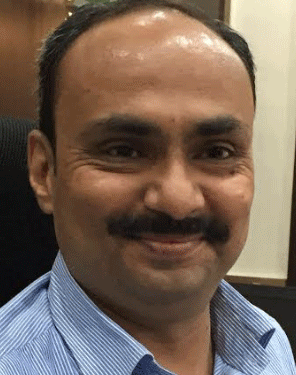 Bhubaneswar: The State of Odisha is moving forward to become the Steel Hub of India by raising the steel production to 100 MTPA by 2030.  The finished steel and aluminum production in Odisha has more than doubled in the past six years, official sources said here on Thursday.
While National Steel Policy targets for production of 300 MT of steel by 2030, Odisha is making determined efforts to extend its steel support by producing more.
Hemant Sharma, Principal Secretary Industries is keeping a tab on the production of steel and aluminium in Odisha. Team Odisha led by Mr.Sharma is continuously pursuing and sorting out the issues faced by Aluminium and Steel Makers.
While Steel is a de-regulated sector, commercial decisions such as production, export/import are taken by the steel companies. However, the State Government has taken various steps to increase availability of iron and steel, which, inter-alia, include Mining and Mineral Policy reforms to ensure enhanced production and availability of iron ore.
So far early operationalization of forfeited working mines of Odisha by the State/Central PSUs etc, besides ramping up production and capacity utilization by steel producers, Union Ministry of Steel and Ministry of Mines are working in tandem, official sources said.
In fact the State had produced 10 million tons of finished steel during the financial year 2015-16, which was increased to 21.43 MT in the year 2020-21.
The State had produced 13.60 MT finished steel in 2016-17, 19.30 MT in 2017-18, 17.79 MT in 2018-19 and 18.54 MT in 2019-20.
However, at all India level, the finished steel production fell down to 96.20 MT in 2020-21 from 106.60 MT produced in 2015-16. The steel production of India in the year 2016-17 was 120.14 MT, 126.85 MT in 2017-18, 101.29 MT in 2018-19 and 102.62 MT in 2019-20.
Similarly, the production of aluminum has been increased to 3.656 MT in 2019-20 from 1.63 MT in 2015-16. The aluminum production in Odisha during 2016-17, 2017-18 and 2018-19 was 2.135 MT, 2.66MT and 1.96 MT, respectively. At national level too, the aluminum production has been increased from 2.35 MT in 2015-16 to 3.62 MT in the last fiscal year.
At the same time, the export of iron & steel and aluminum from Odisha has been substantially enhanced.
The State had exported 7,70,633 tons of iron & steel worth Rs 2752.79 crore in 201-11, while 1104 MT worth Rs 6193. 09 crore of iron & steel exported in 2015-16 and 5118 MT of Rs 20,299.50 crore in the year 2020-21, officials say.
In the current financial year (till June), the State has already exported 13.50 lakh tons of iron and steel worth Rs 8232 crore from Odisha to other States and countries.
The export of aluminum from the State has also been substantially increased during the period. About 7,38,054 tons of aluminum of value Rs 2055.19 crore exported from Odisha in 2010-11 while 565.87 MT of the aluminum of Rs 6593 crore exported from Odisha in 2015-16 and it was increased to 12,271.16 MT (Rs17,741.84 crore) in 2020-21.
The State has exported 4,38,454 tons of aluminum of total value Rs 8205.87 crore till June of the current financial year.