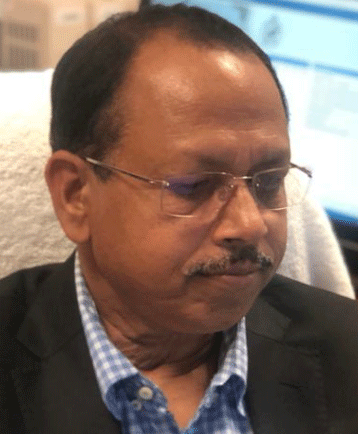 Bhubaneswar: Odisha Government is mulling to formulate 'Odisha Artisan Grade Stone Policy- 2021' for the benefit of artisans.
Artisan Grade Stone Policy is a much felt need in the larger interest of the stone craft in the state in which more than 25000 artisans are engaged.
Development Commissioner Pradeep Jena recently chaired a meeting to discuss the issues relating to the proposed Policy Framework as presented in the Draft Policy.
Development Commissioner Mr.Jena emphasized on identification of artisan grade stone sources with involvement of geologists.
He advised that Managing Director, OMC to examine assignment of mining right, particularly of all sources irrespective of size as in the Draft Policy Framework.
Surendra Kumar, Principal Secretary, Steel & Mines, Bishnupada Sethi Principal Secretary, Revenue &Disaster Management Secretary, Handlooms, Textiles & Handicrafts, Subha Sharma, Managing Director Odisha Mining Corporation, Balwant Singh, and other senior officials including Director Mines, Director, Minor Minerals, Director, Geology, Director, Culture and Director, Handicrafts attended the meeting .
Initiating the discussion, Bishnupada Sethi, Principal Secretary, R&DM highlighted the need for a policy to ensure smooth availability of stone for the artisans of the State.
The proposed Policy will look into are demand– supply estimation and gap analysis, identification of the sources through a mechanism with involvement of artisans, settlement of mining rights in favor of OMC, modalities of the mining operation, supply of stone by OMC through Utkalika to Artisan individual/ groups/ cooperatives, safe-guard against smuggling etc.
Secretary, Handloom Textiles and handicrafts, Ms.Sharma raised issues relating to Demand-Supply and Gap analysis. She also gave out valuable suggestions regarding sharing Survey Report and role of Directorate of Handcraft in this regard.
Managing Director OMC assured to take up responsibility as may be assigned by Government since OMC has its presence in various Districts.
He will examine the Draft Policy and discuss with his team of officers and come up with appropriate feedback.
Director, Geology came up with the view that they are doing survey but the suitability of stone for artisans' use can be given by the artisans.
Principal Secretary, Revenue and Disaster Management has suggested the proposed Policy to cover stone supply for construction and maintenance of temples.