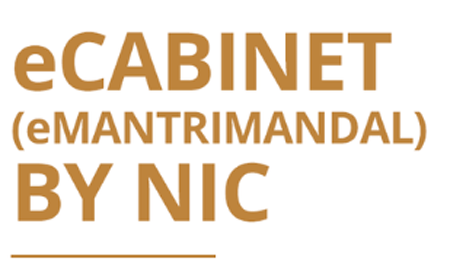 Bhubaneswar: The State Government is planning to implement the e-Cabinet system to make Cabinet meetings and related documents paperless, sources said.
As part of the Digital India initiative, the National Informatics Centre (NIC) will implement the project for the Government of Odisha.
Very soon a meeting between the Parliamentary Affairs Department and NIC will be held to discuss this project, the sources said.
Once the online system is put in place, the entire Cabinet and Council of Ministers related matters and documents will be issued through the web platform.
The physical movement of files will become history, they said.
Conduct of physical (manual) Cabinet meetings involving multiple interactions between several offices and efforts till the last minute. Every meeting consumes huge resources of paper, fuel, manpower, time and efforts.
The details of Cabinet meetings will have a dynamically built-in database, which will facilitate quick and easy search & retrieval of decisions taken in meetings & review action taken on them. Besides, the secrecy of Cabinet related documents will be ensured.
As the files will be moved electronically, there will be no scope of leak of the secret documents, the officials informed.
The Governor, Chief Minister, Ministers and concerned Senior Officers will have access to the system.
The system is likely to have features where all stakeholders will get information through SMS, email and portal from time to time.
States like Himachal Pradesh and Uttarakhand have already successfully implemented the project.
The State Government has implemented e-Vidhan or paperless Vidhan Sabha (Assembly).
Questions and replies are being placed online through the National E-Vidhan Application' (NeVA) portal and mobile application.
All the activities pertaining to the House are being moved through the mobile application. The budget is being presented through digital form and the budget documents are also shared to the members through the NeVA.
General public also has access to the system.