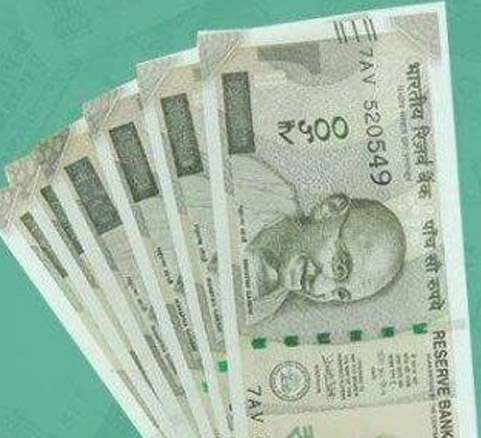 Bhubaneswar: The State Government has repaid loans worth Rs 9101.07 crore taken from different agencies and open market borrowings till September of the current financial year.
According to a written statement made by Finance Minister Niranjan Pujari in the State Assembly on Monday, the outstanding debt of Odisha till April 1, 2022 was Rs 97,205.03 crore and during the current financial year, the State has received a loan of another Rs 2347.55 crore.
However, the repayment of loan amount stood at Rs 9101.06 crore. So, the net debt stock has come down to Rs 90,451.51 crore, which is Rs 6,753.52 crore less than the total debt stock of Odisha as on April 1, 2022.
Due to the continuous effort made by the Finance Department team led by Principal Secretary Vishal Dev, the State has been able to recoup such a huge amount of loan during just seven months of the current financial year, officials said.
During the current year (till Sept), the State has availed Rs 349.93 crore loan from the Government of India. However, the State had repaid Rs 510.41 crore. The total outstanding loan against GoI now stood at Rs 18,347.33 crore.
Similarly, against the total NABARD loan of Rs 462.97 crore availed during the current year, the State has repaid Rs 768.02 crore. Now, the total NABARD loan has remained Rs 16,431.52 crore, which is Rs 305.05 crore less than what the State had on the first day of the current FY.
The State has received Rs 1534.65 crore from GPF sources during the current year and repaid Rs 2807.17 crore. So, now, the outstanding debt against GPF source is Rs 23,447.44 crore.
The State Government has repaid the loan of Rs 1725 crore borrowed from Odisha Mineral Bearing Areas Development Corporation (OMBADC) during this year. Now, the loan against OMBADC has remained nil. The Government has already repaid the CAMPA loans.
The State has not borrowed a single rupee from sources like National Social Security Fund (NSSF), Open Market, Life Insurance Corporation (LIC), General Insurance Corporation (GIC), National Cooperative Development Corporation (NCDC), SIDBI Cluster Development Fund (SCDF), Rural Electrification Corporation (REC) and others during the current fiscal year.
However, the State has repaid Rs 282.42 crore to NSSF, Rs 3,000 crore against open market borrowings, Rs 1 crore to GIC, Rs 7.04 crore to REC and others during this year.
If the GPF will be excluded, the total outstanding debt of Odisha is Rs 67,004.07 crore against the amount of Rs 72,485.06 crore (as on April 1, 2022).