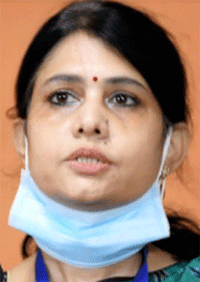 Director, Regional Medical Research Centre (RMRC) Dr Sanghamitra Pati Thursday said that Odisha is one of the States in the country to carry on sero survey in regular interval.Sero Survey is a significant intervention which works as an indicator on Antibodies against COVID-19, she said.
The sero survey has been completed in Gajapati district recently after Puri, Bhubaneswar, Berhampur and Rourkela.
On the Direction of State Government and with the cooperation of Health & Family Welfare Department and Gajapati District Administration, phase wise random samples were collected through 5 teams of RMRC, she said.
Total 1515 samples were collected which included 984 from different community and 531 from high risk groups, she added.
It has been ascertained from the sample testing through Sero Survey that 64.67% or 2/3 rd of the people have developed antibodies in Gajapati District.
Similarly, 54PC of Covid Warriors and 50pc of Health personnel have developed antibody against COVID-19.
This result is highest in the Sero Surveys undertaken at different places till date, she said and added that 95pc people were found asymptomatic.
For the first time, it is known that women have developed antibodies beyond expectation.
The Survey will begin in Malkangiri District from October 5 and the third phase survey will be undertaken in Bhubaneswar thereafter.
The Survey will be carried on in Cuttack also, she said.