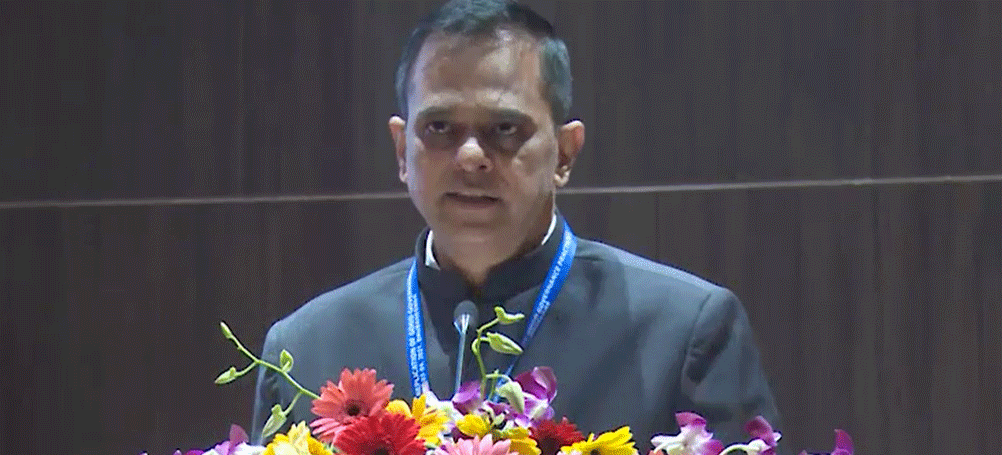 Bhubaneswar: Odisha on Friday came in for praise from the Union Government for its best practices at the Regional Conference on Replication of Good Governance Practices for north-eastern and eastern States of India.
"Odisha has nurtured many good governance practices. The State is cradle of innovative initiatives like Office automation through OSWAN, e-offices, Mo Sarkar, Sporting excellence, Online delivery of public services under Right to Public Services Act, Disaster management, and the like," Union Secretary Administrative Reforms & Public Grievances (AR&PG) Sanjay Singh said.
Other States also successfully applied many other innovative practices, he said.
"The regional conference has a very important role in documentation and replication of these best practices for good governance throughout the country," Mr.Singh said adding, "The Prime Ministers award for best practices rolled out by Government
of India received majority of the innovative representations from various districts of the country."
He emphasized on integration of these best practices with the whole system of good governance so as to have its multiplier effect.
Fifteen states– Arunachal Pradesh, Assam, Maghlaya, Manipur, Sikkim, Mizoram, Tripura, Jharkhand, Bihar, West Bengal, Chhatisgarh,, Andhra Pradesh and Odisha= participated in the conference.
Addressing the conference, Chief Secretary  Suresh Chandra Mahapatra said that time bound delivery of public services is a basic requirement of good governance.
"The prime duty of public servants is to work in this direction in the best possible way," Mr. Mahapatra said adding, "In recent days there is heightened aspirations and expectations of people from Government system."
Mr.Mahapatra said the present generation wants quick delivery of the services at par with private sector services and the Government system has to update itself for meeting the new expectations."
He also said that the conferences of this type benefits all as they learn from each other.
The Chief Secretary hoped that during these two days the delegates would have the best sharing of experiences and direct exposure to the major events taking place in Odisha.
Special Secretary, AR and PG V. Srinivas said Odisha has been a model of good governanace practices.
"Objective of this conference is to find the ways and means for replicating the best practices from different State and central initiatives throughout the country for transforming the public service system," he said.
Additional Chief Secretary Sanjeev Chopra highlighted the need for development of an institutional structure to 'catch, continuance and replicate the innovative initiatives implemented successfully in various parts of the country'.
There were five sessions in first day of the seminar. The 2nd session following the inauguration was held with Principal Secretary Water Resources, Government of Odisha Anu Garg in the Chair, Collector, Solapur from Maharashtra Sri Milind Shambarkar presented the best practice on water conservation initiative applied in the district.
This was followed by the presentation on SOIL-The SOUL of Life by Thiru P. Madhusudan Reddy, Collector Sivaganga of Tamilnadu.
Rahul Dev from Chhatisgrah presented the innovative intitiative on Sakshayam Surajpur.
In the next session, four presentations on e-Sanjeevani, expanding e-governance, seamless service delivery, clean energy were made by Dr Parveen Kumar Khosla, Executive director C-DAC; Lt. Col. A.K. Singh from Ministry of External Affairs, Ajay Kumar Regional PF Commissioner; and Dr Sangeeta M. Kasture, Scientist department of Bio-Technology respectively under Chairmanship of V. Srinivas Special Secretary AR and PG, Government of India.
The fourth session was chaired by NBS Rajput, Joint Secretary AR and PG. Mr.Rajput coordinated the session well.
The presentations on cashless Haryana, Business Transforming IT tools of Madhya Pradesh, Poshan umbrella for supply chain through Tech-innovation of Gujrat, and Rajsthan Agricultural Competitiveness Project were made in this session.
The last session was held under the chairmanship of Swadheen Kshatriya, State Chief Commissioner of Right to Services, Maharashtra.
In this session the best practices on Zero Pendency of Jalandhar district, Punjab; Reach-out Programme of Kasaragod district, Kerala; One district-One Number of Sambalpur district, Odisha; and, Improving service delivery and Redressal of Public Grievances of Sirohi district, Rajasthan were presented and discussed.