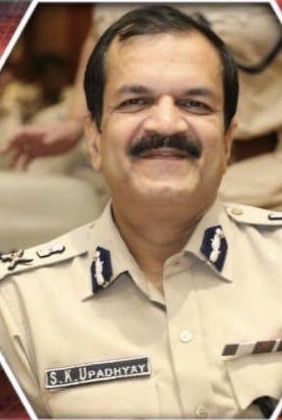 Bhubaneswar: Under 5T Charter during last one year, the Jails of Odisha have implemented several reformation activities and it has proved beneficial for Inmates and Prison Administration as well .
The e-Prison data have been mostly entered in the prison portal and attempts for connectivity to Police and Courts are also being made to facilitate the search any one regarding any offender even staying outside the prison.
Santosh Upadhyaya, DG Prisons and Correctional Services, Odisha has been monitoring progress and taking up more and more activities under 5T Charter, officials say
In order to ensure security in prisons several security gadgets have been purchased to ensure better security. 750 Walkie-Talkies have been delivered to expedite the communication among different functionaries of the jail.
Toughen glass with 16 pairs of Intercom to conduct interview of prisoners with their relations in Special Jail, Bhubaneswar has been started in February 2021 as per Model Manual.
KIOSK facility has been made functional in all Circle and District Jails. This facility not only helps in knowing the case status in different courts, but also helps in conducting e-mulakat with relatives in the situation of Pandemic Covid-19.
In the meantime, Odisha Government has allowed Physical Mulakat in Prisons.
Several facilities in different jails have been provided to ensure safe and hygienic custody.
Those include Hot water facilities in Berhampur, Choudwar, Bhawanipatna, Jaypore jails by installing solar geysers, Fogging machines to check the spread of mosquito menace have been made functional in Bhubaneswar and Choudwar jail, Washing machines, vacuum cleaner, Blanket washing units have been made functional in Choudwar and Bhubaneswar jail.
Now Circle Jail, Choudwar has its own motor pump to drain out choked water and helps in cleaning the drains and latrine chambers.
Female convicts have been provided with one pair of slippers in all jails and male convicts have been given also in Choudwar Circle jail.
Sanitary napkin destroyers have been made functional in female wards in Circle and District Jails to ensure proper hygiene.
Weaving Unit, Tailoring, Phenyl Unit, Canteen, Mustard Oil Unit, Smithy Unit, Press Unit, Dairy Farming have been included for bringing in reforms among the prisoners under 5T Model.
During last one year the following industrial/food processing units have been made functional and food safety certificates have been obtained.
Food Processing Units like Turmeric Powder, Besan, Wheat Flour, Maida, Mudhi, Flower Broom Mustard Oil and Chhatua Units have come up during last one year and those are now functional for which Food Safety Certificate have been obtained.
Prisons have taken up Poultry and Mushroom Farming in a big way looking at the growing demand across the state.
arming,
In fact turn-over of all the industrial units is multiplied and hopefully during the year 2021-22, the turn-over may exceed 10 Crore.
Prison Administration has also planned several measures under 5T Charter.
Those include Body worn cameras to be provided to the guarding staff in selected jails for better security point of view (on experimental basis),
Deep search metal detectors to be supplied to all jails to trace the contraband articles in the jail,
Laptops are being provided to each jail for facilitating video conferencing facilities and e-mulakats,
Closure for 18 Jails- proposal has been submitted to the Government,
Attempts are being initiated for ISO Certification of five Circle Jails, two special Jails and one women jail,
Initiation of e-mulakats and e-custody certificates,
So far COVID-19 preventive measures are concerned, several equipment are being procured for issue to jails viz. Organic Compost Machine, Washer Extractor (Laundry), Floor Scrubbers, Vacuum Cleaners, LED Search Lights, Power Sprayers, said a senior official.