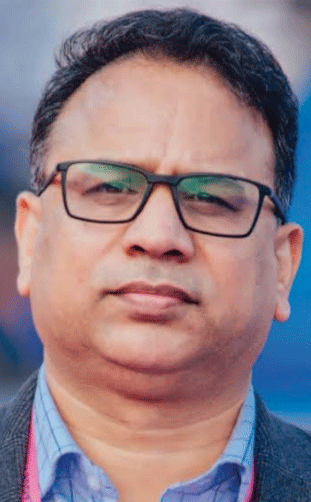 Bhubaneswar: With a plan to introduce new, innovative and more niche tourism experiences, sustainable development guided by integrated master planning of 17 identified priority destinations in the state has begun, said Vishal K Dev, Principal Secretary Tourism and Sports.
Mr.Dev while participating in the FICCI Webinar on Sustainable and Responsible Tourism : Off the beaten track said that as the travel and tourism sector continues its battle against the pandemic, sustainable and responsible tourism has become the way forward and Odisha is taking this as an opportunity to make substantial changes which forms basis of our 5-Year Road Map.
Principal Secretary Mr.Dev said "we are ramping up our award-winning community-led ecotourism model where majority employees are women and 80% of the annual revenue is retained by the local community".
The State Government has undertaken works to double the room capacity of the existing 47 Eco tour nature camps located in wildlife protected areas. To further augment accommodation facility, eco-friendly structures like eco-cottages in protected areas are also being developed.
Creation of immersive tourism products like home stays that enable tourists to experience the rural way of life at various nature trails and eco-tourist spots in remote areas while boosting local entrepreneurship is being taken up, said Mr.Dev.
Mr.Dev said that State Government is expanding highly successful responsible glamping festival, Eco Retreat Odisha, to six unique eco-tourism destinations in the State.
This three-month glamorous camp has been developed to promote the State's rich culture and biodiversity is an environmentally sustainable model incorporating best practices in material utilisation, zero liquid and sewerage discharge and holistic waste management, pointed out he.

Principal Secretary Tourism and Sports pointed out that development of 5 beautiful beach stretches – three in Puri and two in Ganjam district for the coveted Blue Flag tag post the certification of Golden Beach in Puri by FEE Denmark are being taken up.
Sustainable and eco-friendly development such as these not only elevates beach tourism offerings to that of international standards but also becomes a landmark promotion strategy to increase tourist footfalls, said Mr.Dev.
Mr.Dev revealed that apart from the Tampara Lakefront Project in Ganjam and the Silver City Boat Club in River Mahanadi in Cuttack that has been launched early this year to provide tourists with recreation facilities and include water sports like kayaks, jet skis, banana boats, etc.,
Cruise Tourism is another niche water-based recreation project Odisha is currently working on. Works are underway to introduce cruise vessels in the Bhitarkanika Wildlife Sanctuary and subsequently it will be operationalised in Chilika and Mahanadi River. Besides, to ensure boating in Asia's largest brackish water lagoon, Chilika, is safe for tourists, Department of Tourism is working on introducing a scheme to upgrade the traditional/wooden tourist carrying boats currently operating at the Lake to that of Indian Register Class (IRC) compliant Fibre Reinforced Plastic (FRP) boats, informed Mr.Dev.
Mr.Dev said that at a time when air travel and public transport are taking the backseat, going on road trips has become a preferred choice to travel and explore tourism destinations.
Odisha Tourism's campaign 'Odisha by Road', which was launched last year, offers exciting itineraries that makes use of the State's excellent road networks connecting neighbouring States to Odisha's hinterlands.
After the successful first run that enabled road trippers to discover State's treasures by road, the department is currently working on introducing new road trip itineraries that'll take travellers off the beaten track to explore unseen tourism destinations in the State, pointed out Mr.Dev.