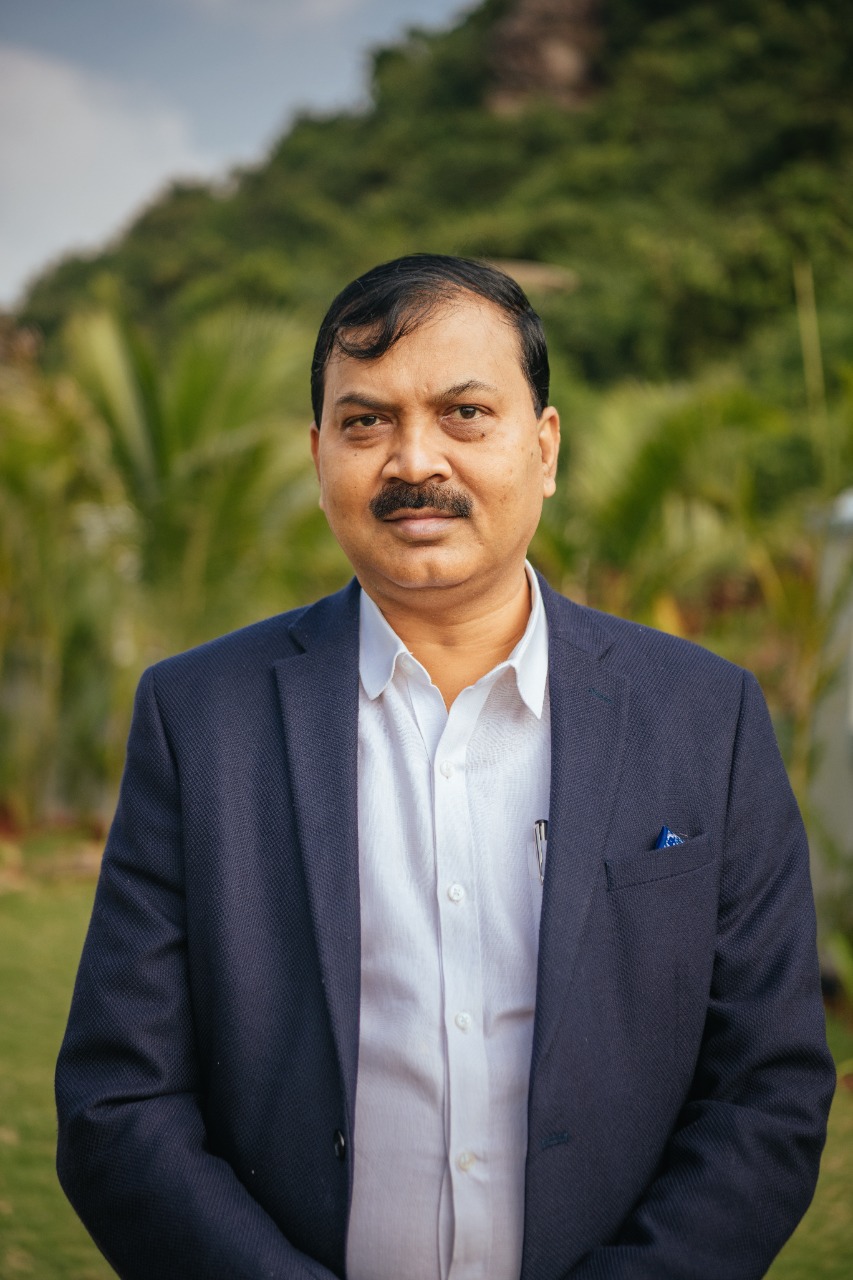 Ekta Nagar: Odisha Government has adopted Multi-Pronged Strategy for elimination of Pollution, Action Plan has been carved out to Combat Climate Change with Focus of Lifestyle For Environment (LiFE) and increasing Forest Cover with special emphasis on restoration of degraded land and wildlife conservation.
Speaking in the National Conference of Forest Ministers of the States Meet held at Ekta Nagar Gujarat on 23 September, Team Odisha led by Additional Chief Secretary Forest, Environment and Climate Change, Satyabrata Sahu has presented the details on activities taken up by the State Government in Forest, Environment and Climate Change Sector.
PCCF & HOFF Odisha Debidatta Biswal, PCCF (Wildlife) Sushil Kumar Popli, Member Secretary Odisha Pollution Control Board (OPCB) K Murugesan was present in the National Conference.
ACS Mr.Sahu harped on plantation and distribution of seedlings, which has been scaled up in a big way in the State for increasing Forest Cover.
During 2021-22, plantation of 110368.30 Hectare area has been covered and so far Avenue Plantation is concerned 4616 Route Kilometer (RKM) have been covered, while 382.91 Lakh Seedlings were planted and 230.46 Lakh Seedlings were distributed for plantation, said he.
So far Joint Forest Management is concerned there are 16,128 Vana Surakshya Samities (VSS) and 594 Eco Development Committees (EDC)s.
Out of these 5812 have been taken up under Odisha Forestery Sector Development Project (OFSDP) and Ama Jungle Yojana (AJY), where livelihood issues are addressed through income generation activities through convergence with other departments, informed Mr.Sahu.
Because of successful plantation and successful implementation of JFM, Odisha has recorded increase in Forest Cover of 537 Square Kilometers, (SQ.KM) which is Third Highest Increase in India.
Increase of 8 SQ.KM of Mangrove Forest is highest in the country and increase in Trees Outside Forest (TOF) 356 SQ.KM is a major achievement in regard to Forest Cover rise. Odisha stands Fourth in India so far Forest Cover is concerned, pointed out ACS Mr.Sahu.
Mr.Sahu said application of Information Technology(IT) and Geomatics in Forest Sector is taken up in a big way.
Complete identification of all types of forest land, preparation of geo-referenced GIS Database of all lands defined as forest, creation of GIS based DSS of all such geo-referenced lands with periodic update is done in the State.
Geo-Referencing of forest land has been completed over 1461 FBs of area 9482.97 SQ.KM and 6882.83 SQ.KM of Revenue Forest in 149 Tehsils as against 60999.33 SQ.KM over four years.
So far Pollution Control measures are concerned, rejuvenating polluted river stretches, strengthening ambient air quality monitoring, dissemination of environment information for transparency, advanced technology for environmental monitoring, clean air program, ease of doing business, coastal monitoring are being taken up.
Management Intervention in Wildlife Sector such as village relocation from inside protected areas is being done with the consent of the villagers, Village Relocation Policy of 2016 has been amended in 2021 to enhance package of Rs.15 Lakh per family from previous package of Rs.10 Lakh per family.
492 families of 07 villages of Debrigarh wildlife Sanctuary have been relocated outside in 2021-22, while in 2022-23 there is a proposal for voluntary relocation of 500 families to be done with their consent.
Odisha Government is promoting Eco-Tourism and there are 47 Eco-Tourism Destinations covering 18 Districts. Tourists are attracted to these destinations in a big way, which is scripting success stories.