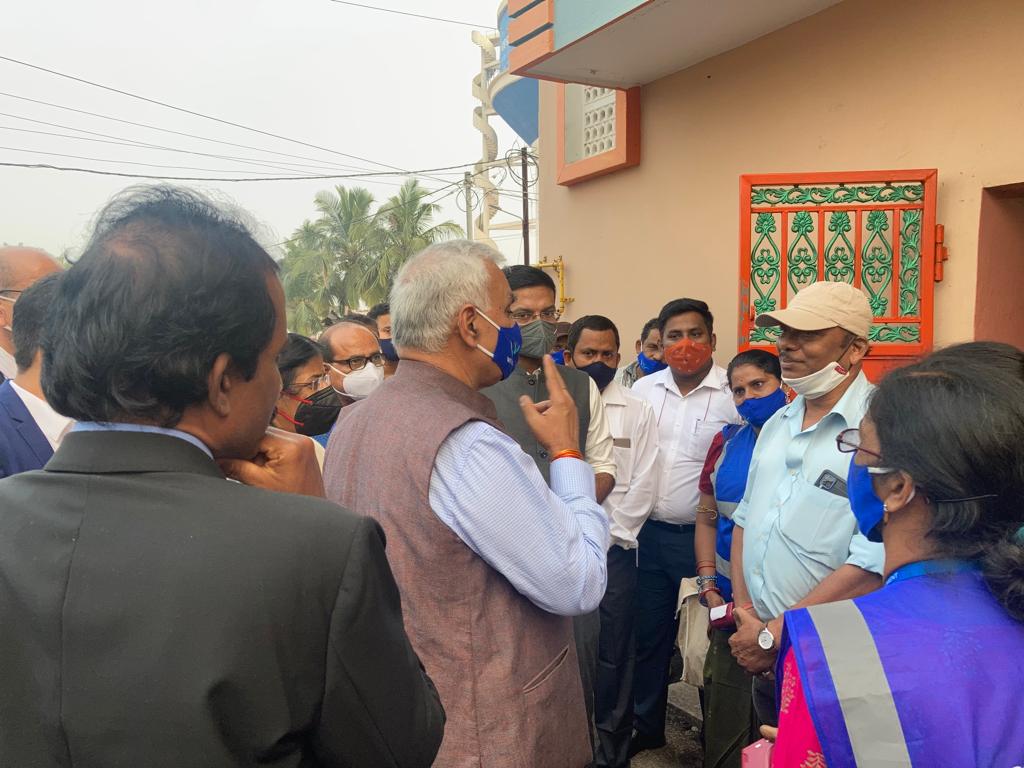 Bhubaneswar: Odisha is proud to host the launch of the national level Association of Water Supply and Sanitation Organization (AWSSAR) by the Ministry of Housing & Urban Affairs (MoHUA) of Government of India at a national event in Bhubaneswar today.
More than 60 senior officers from several States and Union Territories (UT)s participated in the event.
Durga Shankar Mishra Secretary, MoHUA is the President of the Association and G Mathivathanan, Principal Secretary, H&UDD Odisha was unanimously elected as its Vice President-cum-CEO.
AWSSAR is envisaged to be a co-creation platform for knowledge sharing between public sector water supply and sanitation organizations, parastatal agencies and ULBs engaged in service delivery of water supply and sanitation.
Later in the day, all dignitaries from various states also visited Puri where Drink from Tap 24×7 water supply is functional and interacted with the citizens and Jal Sathis as part of a learning session to implement in their respective states .