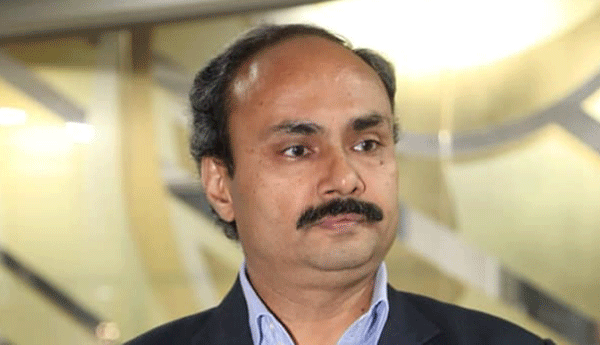 Bhubaneswar: Hemant Sharma, Principal Secretary, Industries today said that Odisha is proud to partner with leading metals, mining and metallurgy sector players in the country. Odisha is looking at furthering the growth and business opportunities in the state, he added.
Addressing the virtual Roundtable on Investment Opportunities in 'Ancillary & Downstream Industries in Metal Sector in Odisha' organized by Government of Odisha and FICCI, Mr Sharma said that the state government is keen to partner with FICCI to further deliberate on the incentives to be given to alloy steel segment to enhance sector's participation in the state. "Government of Odisha is planning to launch a unified portal, which would streamline all approvals and statutory applications for disbursement of incentives to downstream units in metal sector," he emphasized.
Mr Sharma added, "Our industrial policy and support mechanism is built around a value addition philosophy. The state has built up a good ecosystem for the metal industry and we can similarly build an ecosystem for the downstream metal industry."
Mr Sharma further stated that the requirement for ancillaries for such a large production base for the metals industry gives a good opportunity for investment. "The Vision 2030 document emphasizes on the prospects of ancillary and downstream metals sector in Odisha. The state is keen to attract investments from industry to set up facilities to boost beneficiation industry," he added.
Sanjay Kumar Singh, CMD, IDCO has emphasized on the existing and planned industrial infrastructure for the ancillary and downstream industries in Odisha.
"The state has incorporated a corpus fund of Rs 100 crore annually for the aggregation of land and keeping it readily available for industries," he added.
He said that land availability is a huge asset for the state of Odisha. IDCO has planned to take up development of three new metal downstream clusters at strategic locations of Angul, Jharsuguda and Kalinga Nagar, providing end-to-end facilities. Odisha offers significant investment opportunities for downstream units in Aluminium sector. The state, he said has 56 percent of Aluminium smelting capacity of India with large bauxite reserves.
The state is planning to set up industrial clusters at Paradeep, Ganjam and Bhadrak, offering excellent investment opportunities for ancillary & downstream units in metal sector, said he.
Sanjeeb Kumar Mishra, Special Secretary Industries stated that Odisha has been the pioneer in attracting investment in various sectors of industries. He also stated that the State has been one of the pioneering states for industrial facilitation in the country. He sought the feedback and suggestions from the entrepreneurs willing to invest in the ancillary and downstream industries.
Nitin B Jawale, MD, IPICOL while highlighting the policies, incentives and facilitation mechanism for ancillary and downstream industries said that the state has created a perfect ecosystem for ancillary and downstream in steel and aluminium sector in the state.
"Odisha is a preferred investment destination for downstream industries in metal sector. It is also the largest stainless-steel producer in the country and has 20% of steelmaking capacity of India. Odisha has one of the lowest costs of doing business in India with low industrial land cost, lowest electricity tariffs and availability of skilled manpower," he said.
Satish Pai, Chair, FICCI Non-Ferrous Metals Committee & MD, Hindalco Ltd highlighted that Odisha has been growing at a rate of CAGR 12.8% between 2015 & 2019. Apart from the raw material availability, Odisha plays a key role in the mineral & metals sector. Odisha enjoys well-developed social, physical and industrial infrastructure and logistics facilities & the government is undertaking several infrastructural projects to further promote overall supportive logistics in the state.
V R Sharma, Co-Chair, FICCI Steel Committee & Managing Director, Jindal Steel & Power Ltd;Rita Singh,Chairman & Managing Director, MESCO Steel; Shashi Bhushan Upadhyay, Resident Director (Odisha), Jindal Stainless Ltd; Rahat A Bhatia, Vice Chairman, Aluminium Casters Association of India; AlokeLosalka, General Secretary, Rourkela Chamber of Commerce and Industry;Anil Dhawan, Executive Director, Alloy Steel Producers Association and Anup Sethi, Senior General Manager-HR, RSB Transmissions also shared their perspective on the investment opportunities in Odisha.