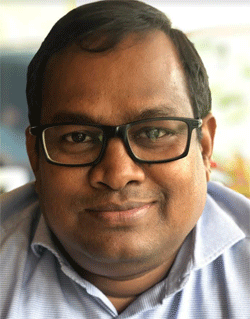 In order to give emphasis on Ease of Doing Business for Industrialization of the State, State Government Monday allowed enhancement on purchase of private land by the private company.
Principal Secretary Revenue and Disaster Management Bishnupada Sethi, issued the notification in this regard.
The State Government in exercise of the powers by Sub-section (1) of Section-46 of the Right to Fail Compensation and Transparency in Land Acquisition, Rehabilitation and Resettlement Act, 2013 read with rule 47 of the Odisha Right to Fair Compensation and Transparency in Land Acquisition, R & R Rules, 2016, notified the enhancement.
Now private players can purchase through negotiation with owner of the land to an extent of 500 acres.
Earlier it was stipulated up to 200 acres of dry land or equivalent areas of irrigated land or wet lands in rural areas.
Similarly, private companies can buy 100 acres in urban areas, which was earlier limited to 50 acres.
This is done as a proactive measure for quick and seamless development of industrialization in the State.
Notably, the State Government has adopted ease of doing business for industrialization of the state.
As acquiring land for industries is one of the problems the investors face, the State Government has taken this proactive step to ease the land acquisition by the corporate sector.
State Government had earlier ensured successful implementations of district reform action plan thereby making Odisha eligible for additional borrowing permission of Rs. 1,429 crore from the Department of Expenditure, Ministry of Finance, Government of India.
These investment-friendly reforms will play a critical role in positioning Odisha as an attractive investment destination, officials said.