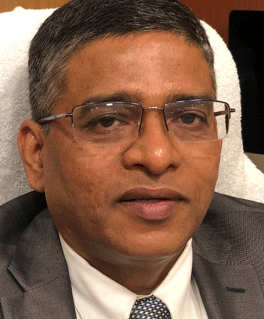 Bhubaneswar: Odisha has crossed vaccination of 3 Lakh beneficiaries, which include Health Care Workers(HCW) s and Front Line Workers(FLW) s on Monday.
As on 8 February, a total 3,15,725 beneficiaries have been vaccinated across the State.
ACS Health & Family Welfare, Pradipta Kumar Mohapatra reviewed progress on 8 February evening.
With a total 400 Sites, 39,402 beneficiaries were vaccinated, which was nearly 87 Percent of the Target.
Detailed Review revealed that 11,995 HCWs, which was over 70 Percent of the target and 27,047 FLWs, which was nearly 97 of the target were vaccinated.
Out of 400 sites, 183 sessions were conducted for HCWs out of which 14 are COVAXIN.
Similarly 217 sessions were conducted for FLW out of which 10 are COVAXIN.
While target is there to cover 3,38,700 HCWs, on 8 February, 2,64,064 HCWs were vaccinated in the State.
As on date 51,661 FLWs were vaccinated and activities reported are very encouraging.
Meanwhile, COVID-19 tally mounted to 3,35,692 on Monday as 72 more people tested positive for the infection, while one fresh fatality pushed the death toll to 1,910, an official said.

Of the new cases, 44 were reported from quarantine centres and 28 detected during contact tracing.
Sundargarh recorded the highest number of fresh cases at 11, followed by Puri (8) and Mayurbhanj (7).
Eleven other districts – Boudh, Ganjam, Gajapati, Kalahandi, Kandhamal, Kendrapara, keonjhar, Koraput, Malkangiri, Nayagarh and Nabarangpur – did not register any new case in the last 24 hours.
"Kandhamal and Malkangiri have become COVID free with no active cases in these districts," the official said.
Taking to Twitter, the Health and Family Welfare Department said, "Regret to inform the demise of 74-year-old female COVID positive patient of Balasore district, who was also suffering from hypertension."
Of the total COVID-19 fatalities, Khurda accounted for 336, followed Ganjam (248), Sundargarh (173), Cuttack (142) and Puri (117).
Fifty-three other coronavirus patients have died due to comorbidities, the official said.