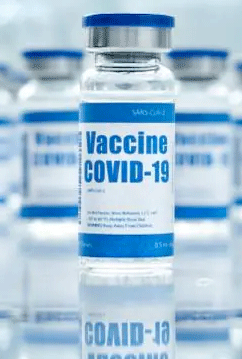 Bhubaneswar: Achieving yet another milestone in the fight against COVID-19, Odisha Monday crossed the one crore mark in complete vaccination of people in the state.
As per the data available on CoWIN portal, the state now has 1,00,26,166 fully vaccinated people.
State Health and Family Welfare Department said, "Odisha has achieved another milestone in COVID-19 vaccination with over one crore citizens fully vaccinated with two doses of vaccines."
The CoWIN data says total 3,43,32,480 people have so far been administered with COVID vaccines. While 2,43,06,314 have taken the first dose, 1,00,26,166 received both the jabs. Today, 2,11,800 people were inoculated at 1887 vaccination centres, including 37 private facilities, in the state.
Health and Family Welfare Director Bijay Panigrahi said a target has been set to complete first dose vaccination of all people in the state by December this year. Bhubaneswar and Berhampur Municipal Corporations have completed the first dose vaccination of all of its residents. Besides, 3540 villages, including Riamal, Tikabali, Raikia, G Udaygiri and Belguntha have achieved 100 percent first dose vaccination.
"Messages are being sent to people pending for the second dose. On the other hand, ASHA and Anganwadi workers are being rewarded for their work in the fight against COVID-19. Those not being able to visit the vaccination centres to take the vaccine shots, are being jabbed at their respective houses," he said.
As per a study conducted by ICMR-Regional Medical Research Centre (RMRC), people have developed effective antibodies against the virus in the state