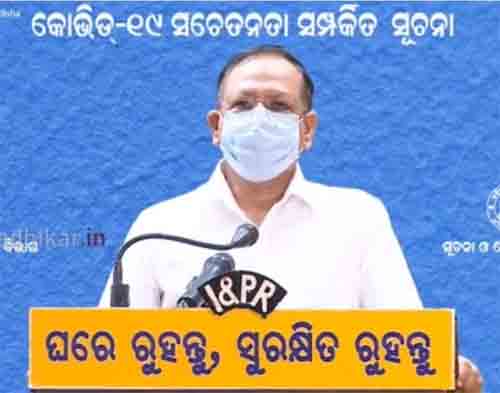 Bhubaneswar: Though the Odisha Government Saturday started the unlock process with decline in the corona situation across the state, restrictions still continued in three major towns like Bhubaneswar, Cuttack and Puri.
Since these three places witnessed high caseload in comparison to other district headquarters, the government in its measure to stop spread of further infection decided to continue weakened shutdown
SRC P K Jena said as part of the unlock process, the government extended the timings for operation of commercial establishments till 8 pm across the State every day, shops in Cuttack, Bhubaneswar and Puri will be allowed to function only on weekdays.
However, there will be night curfew across Odisha from 8 pm to 6 am every day. The weekend shutdown restrictions shall only remain in force in Bhubaneswar, Cuttack and Puri.
During the shutdown in Bhubaneswar, Cuttack and Puri, all commercial establishments including essential item shops, food and vegetable shops, excluding all medicine/ pharmaceuticals/ medical devices/optical shops shall remain closed.
Home delivery of essential goods, food items, including grocery, vegetables, fish, meat, egg and milk are permitted. Further, home delivery of food by restaurants, hotels and aggregators such as Swiggy, Zomato is, however, allowed.
There will be no restrictions on COVID testing and vaccination centres and movement of persons/ vehicles for COVID testing and vaccination shall be allowed.
All Government & Private offices/ establishments dealing with essential services/ utility providers like power, telecommunication, water supply, Police, Security etc. shall remain functional.
Movement of private four and two wheeler, auto rickshaws, cab aggregators such as Ola, Uber etc. are allowed for dropping and picking up passengers to and from airports, railway stations and bus stands.
In its unlock process, the government allowed all shops, malls, cinema halls, theatre, educational institutions including coaching centers open. It also allowed interstate and intra state passenger bus movement