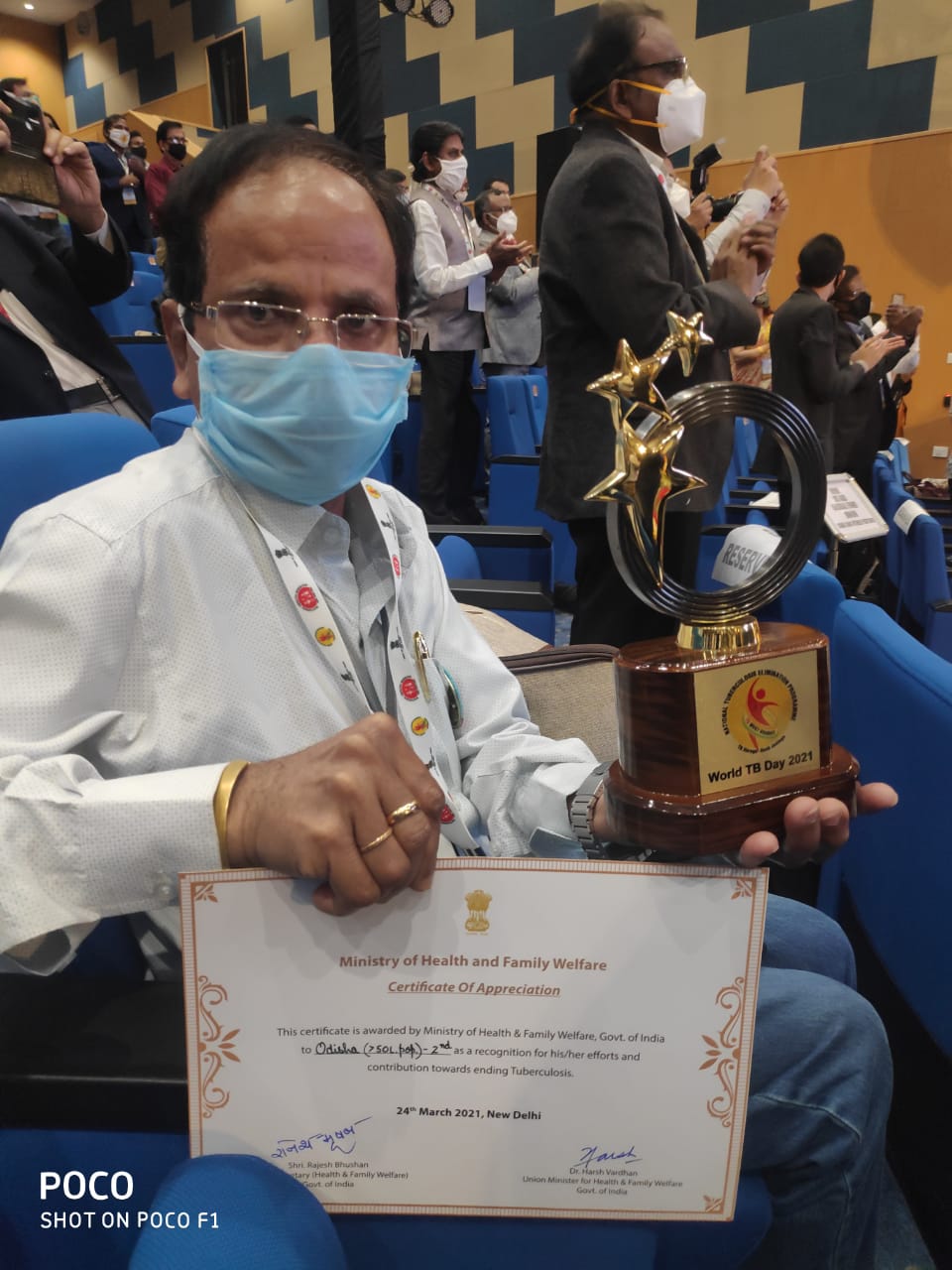 New Delhi: On the occasion of World TB Day on 24 March, Odisha has been awarded by the Ministry of Health & Family Welfare for being Second in the country for its achievements towards elimination of TB in 2020.
Dr Niranjan Mishra, Director Public Health Odisha and Dr P K Hota, State TB Officer, Odisha, received award from Union Minister for Health & Family Welfare, Dr Harsh Vardhan and Minister of State for H&FW , Ashwini Kumar Choubey, in Dr Ambedkar International Auditorium, New Delhi today.
Additional Chief Secretary of Health & Family Welfare Pradipta Kumar Mohapatra is happy with the Odisha being awarded by Government of India for its achievements towards elimination of Tuberculosis.
ACS Mr.Mohapatra extended heartiest Congratulations to the entire Healthcare personnel for bringing laurels to our State through the above award in their dedicated efforts in TB elimination in our State.
While Odisha has been ranked second in the country for its efforts towards elimination of tuberculosis (TB) in the State, four of its districts have found place among the top-10 districts in the country in terms of TB control.
As per Ministry of Health and Family Welfare, Sonepur district has been placed second followed by Deogarh at third, Jagatsinghpur at fifth and Boudh at sixth rank for successful efforts towards TB elimination, said sources.
ACS Health & FW Mr.Mohapatra said the State Government has undertaken several measures for increasing TB case notification, improving diagnostics and testing facilities, providing treatment support to patients and family as well as providing nutritional support and financial incentive.
Meanwhile, the State Government has provided incentive to private hospitals treating TB patients in order to scale up notification rate.
With continued efforts, the State hopes to meet the target of elimination of TB in the State by 2025, said a senior official.