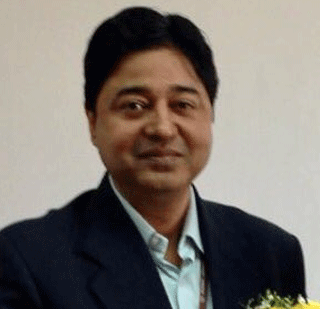 Bhubaneswar: With cereals, pulses and other perishable food products contributing Rs.55,000 crore to the state's economy, Odisha holds significant scope for food processing industries.
This has come to fore in the meeting organized for tapping investment in food processing sector in State.
Odisha Investment and Export Promotion Office (OIEPO) Chief Sanjeeb Kumar Mishra chaired the meeting, which was attended by investors, top officials of the State Government and FICCI.
Principal Secretary MSME Satyabrat Sahu, Principal Secretary Industries Hemant Sharma, Managing Director IPICOL Nitin B Jawale, Director of Industries Md.Sadique Alam, Co-Chair FICCI Food Processing Committee Mohit Anand and others joined the webinar.
Mr.Sahu said there is significant scope for growth, capacity expansion and value addition in Food Processing Sector.
Providing an insight to the food sector, he said estimates indicate that cereals, pulses contribute Rs.15,000 crore to the State Economy, while perishable food products contribute another Rs.40,000 crore.
Only around 10 per cent of perishables are processed with a value addition of around 20 per cent.
Looking at the huge scope for food processing sector, Odisha Government has undertaken strategic initiatives to intensify the industrial promotion and investment facilitation through several policy frameworks, said Mr.Sahu.
The policy support is providing new direction to the ongoing Industrial Process by providing infrastructural support, institutional support and
fiscal support to Food Processing Sector, pointed out Mr.Sahu.
Prime Minister Formalization of Micro Food Processing Enterprises (PMFME), a centrally sponsored scheme launched by Ministry of Food Processing Industries partners with states for providing financial, technical and business support for up-gradation of existing micro food processing enterprises, self-help groups (SHG) and food producers' organization as well as Cooperatives.
PMFME is to enhance the competitiveness of existing individual micro enterprises in the unorganized segment of the food processing industry and promote formalization of the Sector, said Sahu.
He said Odisha Government has adopted One District One Product (ODOP) approach to reap benefit of scale in terms of procurement of inputs, availing common services and marketing the products.
New Units for Individual Enterprises would only be supported by ODOP Products, said an official.
Principal Secretary Industries Hemant Sharma gave details on the various policy frameworks such as Industrial Policy Resolution-2015, MSME Development Policy-2016, Odisha Food Processing Policy-2016, which is extending support for the investors.
Mr.Sharma said the ease of doing business(EDOB) is smoothening the process of investment.
Nitin B Jawale MD IPICOL presented the Industrial environment in the State, which is attracting huge investments, even during COVID-19 Pandemic.
Arun Chawla Deputy Secretary General FICCI presented vote of thanks.