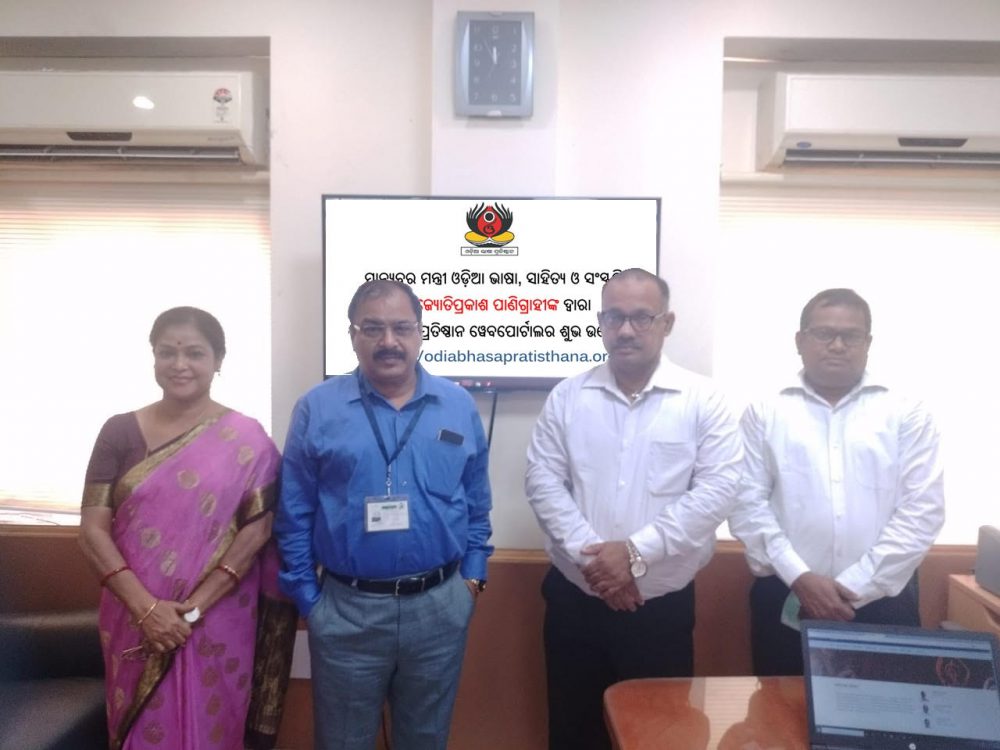 Bhubaneswar: "Odia language is the identity of our glorious culture and self-esteem," said Chief Minister Naveen Patnaik.
He said this while speaking on the occasion of the Classical Status Day of the Odia Language.
Mentioning that our language has gained classical status as the sixth Indian Language, he called upon people to be determined for protection and popularisation of Odia language.
The Chief Minister said that the State Government is determined to enhance the glory of Odia language and its development. "Major steps have been taken by the State Government for protection and popularisation of our Classical Language, starting from widespread use to Odia language to establishment of Odia University and Odia Classical Language Centre of Excellence," he added.
Speaking at the celebration function organised by Odia Bhasha Pratisthan at the Sanskruti Bhavan Auditorium today to mark the 7th anniversary of Odia language getting the status of 'classical' language, Culture Department Director Ranjan Kumar Das and eminent litterateurs Debi Prasanna Patnaik, Satakadi Hota, Dash Benahur and Basant Kumar Panda urged to emphasize on extensive use of Odia language in various fields, and not to confine it in official level only. Stating that 'unity in diversity' is the identity of India, the guests advocated for coordination and unity through use of languages.
Winners of the competitions on Odia drafting and noting held among the employees and heads of the departments of Odisha Lok Seva Bhavan earlier, were awarded on the occasion.
Odia Bhasha Pratishtan Director Bhagyalipi Malla gave the welcome address.
Earlier, State Culture Minister Jyoti Prakash Panigrahi launched a website   www.odiabhasapratisthana.org in presence of Principal Secretary – Odia Language, Literature & Culture, Bishnupada Sethi, Odia Language and Culture Director Ranjan Kumar Das.
The website has been developed by Odisha Bhasha Pratisthan to promote Odia language.