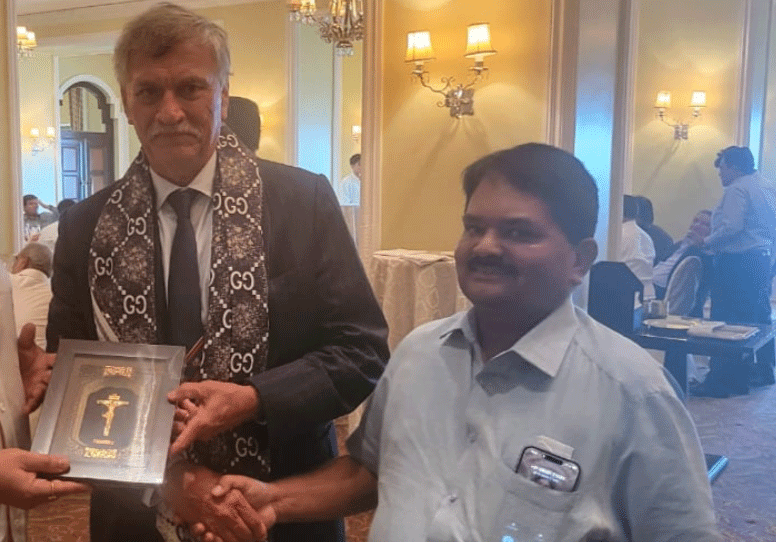 Mumbai: Pankaj Lochan Mohanty, President of Odisha Cricket Association felicitated 1983 World Cup Winner, Roger Binny, who has become the 36th President of the Board of Control for Cricket in India (BCCI).
The World Cup-Winning Player for India, who replaced Saurabh Ganguly was presented the Momento with Blessings of Jesus Christ by Mr.Mohanty, who greeted him as the new President of India's Apex Cricket Board on Tuesday at Mumbai.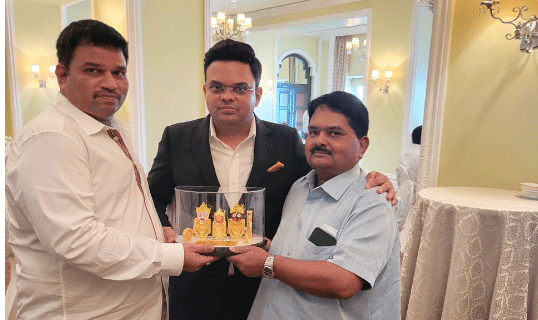 Mr.Mohanty accompanied by Secretary Odisha Cricket Association also greeted Jay Shah, Secretary of BCCI, who has got Second Term.
Mr.Shah was presented World famous Trinity, Lord Jagannath, Lord Balabhadra and Devi Subhdra.
Mr.Shah, who has bagged another term of Secretary BCCI is an ardent devotee of Lord Jagannath and he was happy when he was presented with Idols of Trinity.
Mr.Shah is also the President of the Asian Cricket Council (ACC) and he talked to Mr.Mohanty at length and evinced keen interest on Odisha as well as Barabati Stadium, which is hosting International Matches.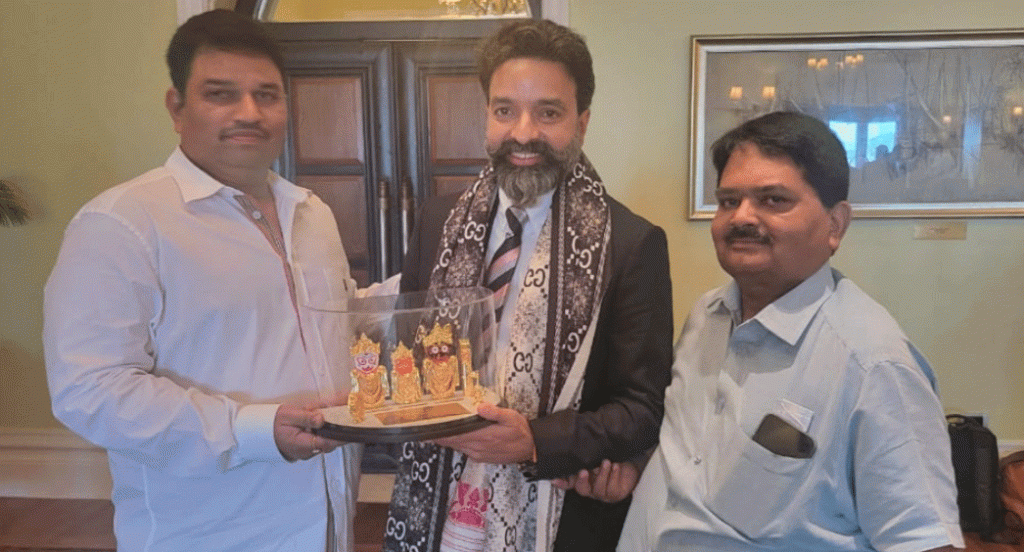 Mr.Mohanty also facilitated IPL Chairman Arun Dhumal here in Mumbai and Mr.Dhumal was happy to receive the Memento of Trinity Blessings .
OCA Chief Mr.Mohanty met the Cricket Dignitaries here at Hotel Taj, Mumbai where BCCI was holding its AGM.
Mr.Mohanty said that BCCI is with the right hands and the new Team will lead Indian Cricket to next level.