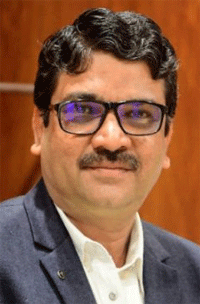 Bhubaneswar: The State Election Commission (SEC) has appointed senior officers as General Observer for General Elections to Urban Local Bodies (ULBs) for all 30 districts.

The SEC has issued an order appointing 25 officers on the job for various districts and Corporations.

IAS Officer Indramani Tripathy, Director, Information and Public Relations, has been appointed as General Observer for Bhubaneswar Municipal Corporation (BMC).

Prasanta Kumar Rath, Special Secretary, Higher Education Department has been appointed as the General Observer for Balasore district while Biswamohan Ray, Special Secretary, F&ARD Department has given the charge of Mayurbhanj district.

Similarly, Bharat Chandra Behera, Special Secretary, Cooperation Department has been given Angul and Deogarh districts; Dhananjaya Swain, Special Secretary, Energy Department has been alloted Nayagarh and Kandhamal; Saroj Kumar Patel, Special Secretary, HT&H Department given Sundargarh distrcit.

Laxmikanta Behera, Special Secretary, Commerce & Transport Department is the Observer for Keonjhar.

Chandramani Badanaik, Additional Commissioner, Addl. Revisional Court, Bhubaneswar Under Member, Board of Revenue, Cuttack has been appointed as General Observer for Jharsuguda and Sambalpur district.
Madhusudan Mishra, Additional Secretary, Agriculture and FE Department is the General Observer for Jagatsinghpur and Kendrapada districts.

The other officers assigned for the job includes Jyotiranjan Pradhan, Director, ESI, Bhubaneswar (Puri); Biswanath Sahu, Additional Commissioner (Ganjam Except BeMC); Alok Kumar Kar, Special Secretary, S&ME Department (BeMC); Biswajit Biswal, Special Secretary, Water Resources Department (Bhadrak); Susanta Kumar Dash, Director of Textiles, Odisha, Bhubaneswar (Bargarh); Sudarsan Parida, Director, RD (Dhenkanal): Bimalendu Ray Additional Secretary, Works Department (Jajpur); Raghumani Gamango, Special Secretary, ST&SC Development Department (Rayagada an Nawarangpur).


Moreover, Dharam Hansada, Additional Secretary, School and Mass Education Dept has been assigned Koraput and Malkangiri districts while Kabindra Kumar Sahoo, Secretary, Bhubaneswar Development Authority has been alloted Boudh and Subarnapur districts, Pradeep Kumar Garadia, Managing Director, Odisha State Warehousing Corporation given Gajapati district; Gangadhar Nayak, Special Secretary, F and ARD Department (Bolangir), Abanikant Pattanaik, Additional Secretary, Steel and Mines Department (Cuttack Municipal Corporation); Laxmikant Pyarilal Pradhan (Kalahandi and Nuapada); Shyamabhakta Mishra, Managing Director, Boyanika (Khurda Except BMC).

Besides, OAS officer Birendra Korkora, Additional Secretary, Higher Education Department has been given Cuttack district (except CMC).

The elections to 47 Municipalities, 59 Notified Area Councils (NACs) and three Municipal Corporations will be held on March 24. The election results will be declared on March 26.

The Election Officer will issue formal notification for the election on February 28 while candidates can file their nominations in between March 2 and March 7.


The Model Code of Conduct issued by the Commission will remain in force only in the jurisdictions of the ULBs from today till March 26.

This time there will be a direct election for the post of Mayor and Chairperson.

Over 41 lakh voters are eligible to cast their votes in the Urban Elections. About 27 lakh voters, 3,030 booths and 1731 wards are there in 106 Municipalities and NACs while there are 14.26 lakh voters, 168 wards and 1407 booths in three Corporations.