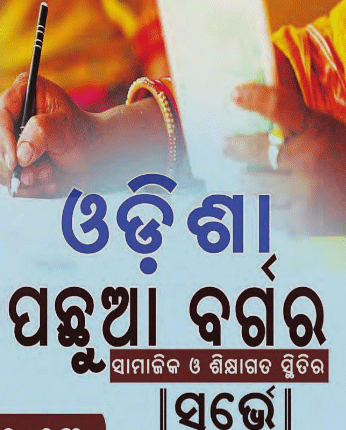 Ahead of crucial 2024 polls, the State Government is all set to conduct surveys of the Backward Classes (OBC) across the State from May 1. The survey will continue till May 27.
The Odisha State Commission for Backward Classes (OSCBC) has issued an advertisement on Thursday. It said the survey will be conducted to know the social and educational condition of the OBC people in the State.
The survey will be conducted for 208 communities in the OBC category in Odisha. The head of the family can submit their data in the nearest survey centre. The family head will have to carry ration cards or identity cards of all of his/her family members. The details of survey centres are available on the website of Odisha State Commission for Backward Classes.
Besides, the OBC people can submit the info through online platform www.oscbc.odisha.gov.in on frees of coast. They can also submit the online form visiting Mo Seba Kendra by paying a user fee.
The survey will be carried out in all 314 blocks and 114 civic bodies in the state.
Earlier, the State Government has asked the Collectors and Commissioners of Municipal Corporations to personally monitor different survey activities for its timely completion.
Notably, the State Government had requested Home Minister Amit Shah to insert appropriate columns in the Census Format 2021 to get a clear picture regarding the socio-economic and educational status of Socially Educationally Backward Classes, OBC and other classes. However, the Centre rejected the request of the State.
Following which, the State has set up the OBC Commission to conduct the survey of the OBC people.
However BJP has criticized the mode of survey, saying Door To Door survey would have done justice for the 2.5 Crore OBC Population.
However the State Government has adopted other method to go for survey, alleged Surath Biswal OBC Cell Chief of State BJP.