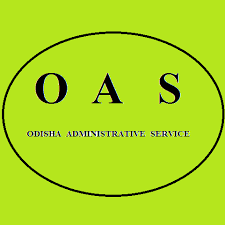 Baraipada: The Odisha Administrative Service (OAS) Association of Mayurbhanj district on Tuesday strongly condemned alleged misbehaviour of Union Minister Bishweswar Tudu with their colleagues at a meeting.
The Association held an emergency meeting today and the officers decided to join their duty wearing black badges as a mark of protest. All the members unanimously passed a resolution condemning the misbehaviour of Mr.Tudu.
Speaking to reporters, Mayurbhanj OAS Association President and ADM, Rudra Narayan Mohanty said, "We are staging a protest against the misbehaviour by the Union Minister Bishweswar Tudu while scolding our ADM on October 9. He also scolded our Collector for no reason."
"We strongly condemn the language used by the Union Minister for which we have passed a resolution. We have requested all officials to support us and condemn the incident," said Mr.Mohanty.
The OAS body said the Union Minister should change his style of talking and said they will apprise the State OAS Officers' Association about the incident.
The Union Minister had reportedly misbehaved with the Champua Sub-Collector a few days back and locked up the Project Director, ITDA of Rairangpur. Besides, he had also misbehaved with the officials in a review meeting in Kuchinda last week.