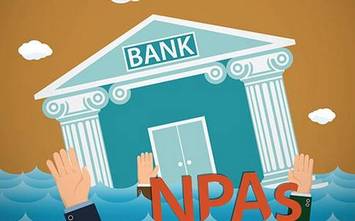 Bhubaneswar: With poor recovery of loans, Non Performing Asset (NPA) in Odisha is rising alarmingly for which bankers are expressing concern. As on date NPA stands more than Rs.13,645 Crore, which is continuously rising.
While NPA as on 31 March, 2021 was Rs.11,339.37 Crore, it has risen to Rs.13,645.17 Crore, which is 7.20 Percent of the total credit facility extended to people. This is at much higher side and alarming < pointed out a senior Member of SLBC.
While the banks have provided total advance of Rs.1,89,404.28 Crore, NPA is Rs.13,645.17 Crore.
Each quarter, there is rise in NPA and due to absence of stimulant recovery measures, hike has been accelerated, which is a major concern for the bankers, admit officials.
Pradhan Mantri Employment Guarantee Program (PMEGP) has turned out to be having highest NPA of 21.17 Percent.
Agriculture Term Loan sector has turned out to be a concern for bankers as NPA level is as high as 11.10 Percent.
While the State Government is harping on more and more advance to be extended to Self Help Groups (SHG)s, cases of NPA are coming to fore.
By 31 August, 2021, Rs.1,321 Crore credit has been extended to SHG and more than 8 Percent has turned out to be NPA.
This issue was raised in recently held State Level Banker's Committee (SLBC) Meeting, in which major bankers sought support of the State Administration's cooperation to arrest NPA rise.
SLBC has advised the banks to stimulate the recovery measures to curtail down the growing NPAs and State Government has been requested to extend support in this regard.
District Administration support has been sought by the banks, while proper monitoring and handholding support is also required to restrict fresh slippages.
Banks have been advised to increase in advance portfolio by extending more priority sector credit in the State.
In the programs like PMEGP, MULM, NRLM, SHG, NPA is high and on rise owing to non repayment of loans, mounting overdue.
While NPA is on rise, banks require support from District magistrates for attachment of property and quick enforcement of SARFAESI Act.
More than 630 applications for such attachments are pending with several District Administrations across the State, officials admit.