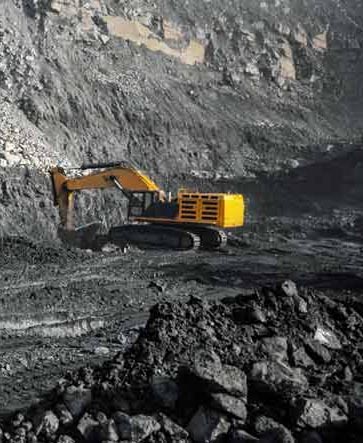 New Delhi:Indirectly rejecting the State Government's long-standing demand for revision of coal royalty, the Union Government on Wednesday said it has not set any timeframe for revision of the royalty.
Union Coal and Mines Minister Prahlad Joshi has informed this in the Lok Sabha today in a reply to a question raised by senior BJD MP Mahesh Sahoo.
The rates of royalty on minerals are revised from time to time under subsection (3) of Section 9 of the Mines and Minerals (Development and Regulation) Act, 1957. Royalty rates were last revised on September 1, 2014, he said.
Joshi said the Ministry of Mines vide Order dated 27.10.2021 has constituted a committee for reviewing of rates of royalty of those minerals where royalty is calculated on per tonne basis and the committee has submitted its report on March 7, 2022.
When Sahoo asked, whether a time frame has been decided within which the royalty rates for minerals are likely to be revised?, the Union Minister replied, "No, Sir. No such time frame has been decided."
In terms of Section 9(1) of the Mines and Minerals (Development and Regulation) (MMDR) Act, 1957, every mining lease holder needs to pay royalty for major minerals removed or consumed as per the royalty rates specified in the Second Schedule of the MMDR Act, 1957.
As per Section 9 (3) of the MMDR Act Central Government shall notify the rate of royalty payable in respect of a mineral. Royalty is collected and retained by the State Governments concerned, he added.
Presently, the rate of royalty on coal is 14 per cent (except the state of West Bengal). In case of West Bengal Royalty rates are fixed and range from Rs 7 to Rs 2.5 per Tonne. The rate of royalty was last on May 10, 2012.
The BJD Government has been fighting for revision of coal royalty since the Modi Government came to power. However, it is yet again rejected by the Centre.
December 2020, Chief Minister Naveen Patnaik during a virtual meeting with Joshi had made a strong plea for revision of royalty for coal and non-coal minerals. Prior to that, CM had written a letter to Centre and the then Chief Secretary Asit Tripathy had also raised the demand before the Coal Ministry. The BJD MPs also raised the issue in Parliament on various occasions.