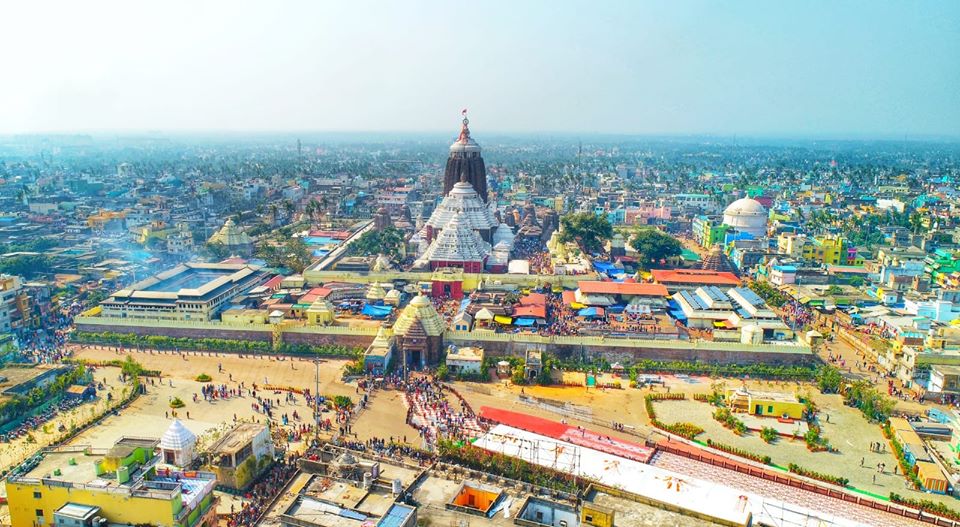 New Delhi: The State Government is yet to submit a formal proposal for construction of an international airport at Shree Jagannath Dham Puri.
This was informed by Union Minister of State, Ministry of Civil Aviation (MoCA), VK Singh in the Lok Sabha on Thursday.
In a written reply to a question raised by two BJD MPs, Pinaki Misra and Sarmistha Sethi, the Union Minister said, "So far, no proposal in the prescribed performa for establishment of a Greenfield Airport at Puri has been received by MoCA."
However, he said, on the request of Odisha Government, a Multi-Disciplinary Team from Airports Authority of India (AAI) visited Puri in June, 2021 for conducting pre-feasibility study of the site identified by the State Government for establishment of the proposed airport.
The team had visited the proposed site at Girala near Sipasarubali area on Puri-Bramhagiri road. The report of the visit by the team has been sent to the Government of Odisha on 5 August, 2021, informed Mr.Singh.
Putting the ball on State's court, he said, "The responsibility of implementation of the airport project, including necessary approvals from Government of India, rests with the concerned project proponent i.e. the State Government."
On New Year's Day this year, Chief Minister Naveen Patnaik had written to Prime Minister Narendra Modi proposing to set up an international airport at Puri in the name of Shree Jagannath International Airport.
The Rath Jatra of Puri is a world-famous annual event attracting lakhs of pilgrims and visitors from across the world. Therefore, the State proposed the airport to help in bringing Jagannath devotees from across the world to Puri and promote Jagannath culture across the globe.
Minister informed House that during the last 3 years, following six Greenfield airports have become operational: Kannur Airport in Kerala (2018), Pakyong Airport in Sikkim (2018), Kalaburagi Airport in Karnataka (2019), Kurnool Airport in Andhra Pradesh (2021), Sindhudurg Airport in Maliarashtra (2021) and Kushinagar Airport in Uttar Pradesh (2021). In addition, during the last 3 years, construction of Greenfield airports at Navi Mumbai in Maharashtra, Mopa in Goa, ,Hirasar in Rajkot, Jewar(Noida) in Uttar Pradesh and Hollongi in Itanagar, Arunachal Pradesh are being undertaken.
Additionally, a total of 42 airports/airstrips have been operationalized during the last 3 years under the "UdeDesh Ka AamNagrik" (UDAN) scheme of Government of India.
Government of India has granted "In Principle" approval for development of 13 greenfield airports at Mopa Airport in Goa, Navi Mumbai Airport in Maharashtra, Bijapur Airport, Hassan Airport &Shimoga Airport in Karnataka, Karaikal Airport in Puducherry, Dholera Airport and Ilirasar Airport in Gujarat, Dagadarthi Airport and Bhogapuram Airport in Andhra Pratlesh, Jewar(Noida) Airport in Uttar Pradesh, Datia Airport in Madhya Pradesh and Hollongi Airport in Itanagar, Arunachal Pradesh.
The responsibility of implementation and sustainable development of airport projects including funding for the same rests with the concerned airport developer.