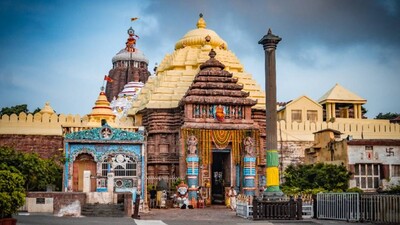 Bhubaneswar: Clearing all speculations on reopening of the inner part of Ratna Bhandar of Shree Jagannath Temple, Minister Law, Pratap Jena on Tuesday informed Odisha Legislative Assembly that the no decision has been taken so far on opening the inner treasury chamber of the Sri Mandir.
As per the sub-section 1 of section 6 of Shree Jagannath Temple Act 1960, the inner treasure chamber can be opened only after the State Government issued a special order in this regard following certain terms and conditions, Mr.Jena said in his reply to a question asked by BJD Lawmaker Aswini Patra. 
The Minister said that an experts' team of the Archeological Survey of India (ASI) had inspected the Bhitara Ratna Bhandar on April 4, 2018 to find out whether there is a need of preservation and repair of the chamber.
The team had then suggested further inspection of the inner part of the Bhitara Ratna Bhandar during Rath Jatra when the sanctum sanctorum is devoid of deities. However, no decision has been taken to open the chamber, he said.
During the inspection, the 16-member committee opened the locks of Bahar Bhandar Ghar after observing the statutory protocol. They examined the Bahar Ratna Bhandar and Bhitar Ratna Bhandar (where unused items of deities are stored) from the Bahar Bhandar Ghar only.
As per earlier statement of Mr.Jena in the House, the Ratna Bhandar had more than 120 kg of gold and 221 kg silver. According to the inventory prepared in 1978 when the Ratna Bhandar was opened last time, it had more than 12,831 'bhari' of gold and 22,153 'bhari' silver (One bhari equals 11.66 grams). However, the Government does not have any information about the value of the items in the storehouse.