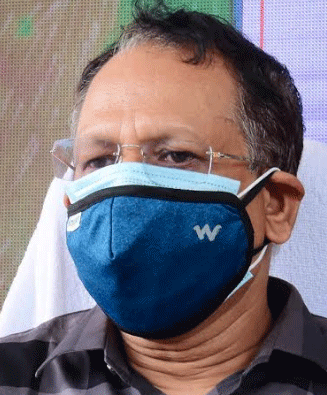 Bhubaneswar: No extensive damage has been reported in Jagatsinghpur, Jajpur and Kendrapara districts and the roads in these districts were to be cleared by Wednesday evening, SRC Pradeep Kumar Jena said speaking about damage caused by the cyclone in Odisha.
The cyclone did not cause much damage in Balasore district also, where the storm hit. However, a number of trees have been uprooted in Nilagiri area. The NDRF, ODRAF and Fire Services teams have been deployed for restoration work in Bhadrak district.
The work to remove debris from roads and uprooted trees will be cut down after the wind speed decreases in the district.
He said that two persons have died in the cyclone, one from Balasore district and another in Keonjhar district.
"A young man was in a cyclone shelter in Balasore district was killed when a tree fell on him on his way to home. Another person in Keonjhar district died in a similar manner, according to media reports. The collectors of these two districts have been asked to investigate into the matter and submit detailed reports on casualties," Mr.Jena told media.
The SRC said that seawater has entered into many villages in Bahanaga, Remuna in Balasore district and Dhamra in Bhadrak district due to high tide caused by the cyclonic storm.
However, the healthcare services are running smoothly at all COVID hospitals in cyclone-hit districts with zero casualties, he further said.
Cyclone YAAS made landfall at 9 am close to Remuna Sadar block between Balasore town and Dhamra. The landfall process lasted for four hours and the cyclone will get into Mayurbhanj district after passing over Balasore.