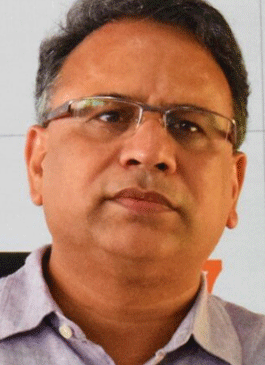 Bhubaneswar: Vishal Dev, Principal Secretary Finance has said that the dependence on borrowing has been substantially reduced with more Revenue Receipts are available with the State Government.
While Revenue Receipt used to finance about 63% of the total outlay in the Annual Budget of 2000-01, which has increased to more than 90% in recent years.
In fact the size of the State Budget has grown by more than eighteen times in last 22 years between FY 2000-01 to 2022-23.
It has increased from Rs.11,047 crore in 2000-01 to Rs.2,00,000 crore in 2022-23. As a percentage of GSDP, the size of the budget has remained within the range of 20 % – 25% with minor inter-year variations.
Mr.Dev was speaking in the Pre Budget Consultations held by the State Government with financial experts, industry leaders and other stake holders.
Principal Secretary Finance said with improved revenue performance, expenditure rationalization and debt restructuring, the State's dependence on borrowing has been reduced substantially.
The debt stock and interest payment liability are near much below the threshold of sustainability parameters. The debt stock/GSDP ratio of the State has been brought down from 50.73% in 2002-03 to 15.62% in 2022-23- Budget Estimate.
He said that a cap on borrowing was one of the major areas of concern for the State when the debt stock was at an unsustainable level. However, the State has been able to stabilize the debt stock and achieve debt sustainability. Besides, the borrowed funds are fully utilized for Capital Investment only.
He said that the Annual Budget, 2023-24 is to be formulated according to the mandate to generate revenue balance contain the fiscal deficit within Fiscal Responsibility and Budget Management (FRBM) limit, carry forward the net additional unused borrowing allowed by Government of India to Financial Year 2023-24 and also keep the year end debt stock within the prescribed limit.
Earlier, it was not possible to provide adequate funds for Capital expenditure, because of resource constraints. However, in recent years there has been substantial increase in capital spending, with improved fiscal space.
The Capital Outlay which was only Rs.853 crore in 2003-04 has increased to about Rs.38,732 crore in 2022-23. The Capital Outlay as percentage of GSDP has increased from 1.3% in 2003-04 to about 5.4% in 2022-23. The share of Revenue Expenditure has decreased from about 92% in 2000-01 to about 73% in 2022-23.
The average growth in revenue expenditure has been contained within 12% during the period 2000-2020 in spite of the impact of revision of pay and pension recommendations of the 6th and 7th Pay commission.
On the other side, Capital expenditure has shown an average growth of about 15% during the same period. Higher growth in capital spending has resulted in steady growth in Capital outlay to GSDP ratio over the years.