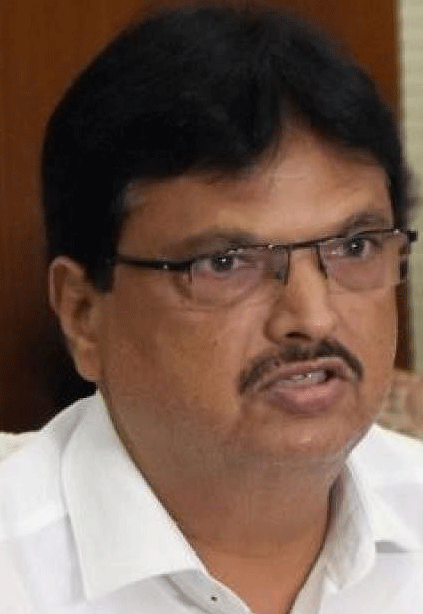 Bhubaneswar: The State Government has not borrowed a single penny from the open market during the current financial year 2021-22, said Finance Minister Niranjan Pujari here on Monday.
While replying to a question raised by Opposition member Suresh Routray on loan burden on the State, Pujari said all State Governments in India borrow funds, which is as per the FRBM Act. The Act has empowered the State to raise funds upto 25 per cent of the GSDP, he said.
Odisha is in the bottom position but not the last in India on loan burden. Excluding Karnataka, all other States have remained in an upper position than Odisha, when it comes to loan burden, Pujari said.
"I am very much hopeful that Odisha will secure the bottom position in the loan burden after the end of this financial year," the Minister stated.
For a developing State, loans are being raised for development purposes. Whatever fund raised through borrowing since 2004-05, all funds spent for development activities, Mr.Pujari said, adding, "Never the loan utilized for non-plan purpose or providing salary to the employees."
In his written reply, the Minister informed that the per capita loan burden in the State has decreased after several years. From Rs 23,761.82 crore by the end of financial year 2020-21, the figure now reached at Rs 22,827.54 till January 2022 of the current fiscal (2021-22).
Excluding this year, the per capita debt burden has witnessed an increasing trend since 2010-11. From Rs 9,358.35 in 2010-11, per head debt burden reached Rs 23,761.83 by the end of 2020-21, with a steady increase.
During the current FY till January, the State has borrowed Rs 10,834.29 crore. The loan borrowing includes Rs 7078.58 crore borrowing from Government of India, Rs 1955.71 crore from NABARD and Rs 1800 crore Rural Electrification Corporation and other sources.
However, the loan repayment figure succeeded the borrowing figure as the Government has made repayment of Rs 12,817.47 crore till January of this year. All thanks to the resource management team, who made it possible when the entire country is still reeling under economic slowdown due to Covid-19 pandemic.