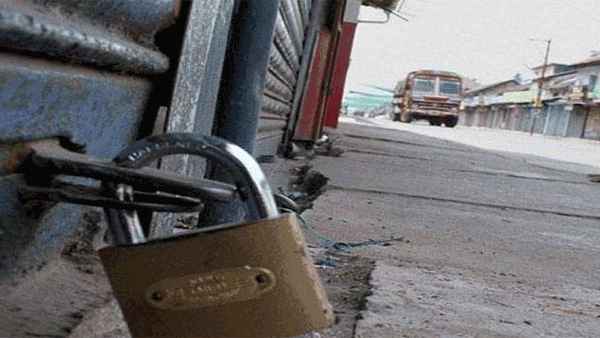 Cuttack: A day before the Odisha Bandh (Statewide strike) call given by Odisha Pradesh Congress Committee (OPCC) over Mamita Meher murder case, the Orissa High Court on Thursday directed the party not to resort to forcefully Bandh.
Hearing a petition filed by a Cuttack-based trader on an urgent basis, the HC has asked the Congress party to hold protest and hartal instead of Bandh.
As per the Court's direction, the agitators can't block roads, stop vehicular movement, forcefully close any establishment and railway services in the State.
The HC said that as per the Supreme Court ruling, a Bandh could not be enforced as it would affect the fundamental rights of the citizens, apart from causing losses in many ways.
The OPCC has called a six-hour bandh (from 6 AM to 12 PM) in the State tomorrow demanding justice for the lady teacher Mamita Meher, who was murdered last month.
"Congress will observe the bandh peacefully and the members of the party will not resort to any kind of violent activities. Shops and markets will be closed and vehicular communication will be halted during the Bandh," Congress spokesperson Debasish Patnaik said.
However, he said, essential services like fire brigade, ambulance etc and students going to examination centres will be exempted from the shutdown.
Meanwhile, Youth Congress activists from Odisha led by president Smruti Ranjan Lenka staged a protest in the national capital New Delhi. They are demanding removal of Minister of State (MOS) for Home, Dibya Shankar Mishra and the constitution of a special investigation team (SIT) under the supervision of the Chief of Justice of Orissa High Court for an impartial probe into the murder case.
Senior Congress leader and Cuttack-Barabati MLA Mohammad Moquim and National in-charge of the Indian Youth Congress (IYC), Krishna Allavaru also participated in the demonstration staged at Jantar Mantar in New Delhi.
Meanwhile, the State Government has asked its employees of major offices in Bhubaneswar to reach office by 9.30 am tomorrow.
Home Department, Special Secretary, Santosh Bala has advised secretaries of all Departments to ask their officers and employees working at the Lok Seva Bhawan, Kharavela Bhawan, Rajiv Bhawan and the Heads of Department building to reach office at least by 9.30 AM tomorrow to facilitate their smooth entry.
The Government has also restricted entry of visitors to these above office buildings on the strike day. Persons having prior appointment and have urgent meetings will be given entry passes on the recommendations of the concerned Department by the Special Secretary, Home Department. The visitors will leave immediately after the meeting, she said.
All the employees have been advised to remain in their seats and attend to their duties without undue movement.