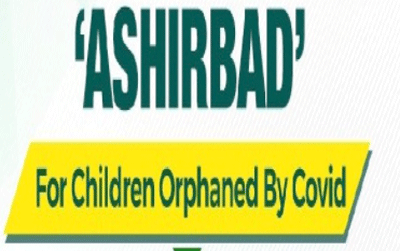 Bhubaneswar: Within just three months after launching the ambitious scheme, Ashirbad, the State Government has decided not to include children, who lost earning member in his family after 15 September this year.   
Director, Social Welfare in the Department Women & Child Development, Aravind Agarwal has written a letter to all District Collectors in this regard.
Considering the need of children who lost both parents/primary bread earner parent during Covid pandemic, State Government had launched the Ashirbad scheme for their welfare in June.
The scheme includes monthly financial support and other convergent support for eligible children and their care givers. As per the guidelines, the scheme covers children who lost their parent(s) on or after 1 April, 2020.
"It is observed that Covid 19 disease has a declining trend in the State for quite some time. In view of the same, it is decided that any such children whose parent (s)/ primary bread earner or any other person died after 15 September, 2021 shall only be covered under Child Protection Scheme of the Government for children in need of care and protection and not under Ashirbad," the Director Social Welfare said in his letter.
All cases covered under Ashirbad scheme will continue to get the benefit mentioned in the scheme guidelines till they attain 18 years of age or till adoption, as specified in the guideline, he clarified.
As per the scheme, Rs 2,500 per month will be provided to the children who have lost both parents to Covid-19 and Rs 1500 per month to those who have lost a single parent to the virus on or after April 1, 2020.
However, if the orphan stays in a child care institution, a recurring deposit of Rs 1,000 per month will be made in his or her surviving parent's account till the child turns 18.
If the surviving parent is a female, she will also be entitled to Madhu Babu Pension of Rs 300 per month.
If necessary, the government will help in the admission of the children in Adarsh Vidyalaya or Kendriya Vidyalaya