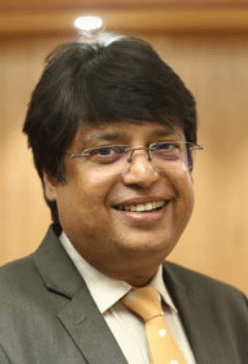 New Delhi: Amitava Mukherjee, CMD NMDC is happy over performance of the Metal Major and said, "Surpassing 41 MT of iron ore production despite unprecedented torrential rain encapsulates NMDC's strength, resilience, and an unswerving commitment to ensure mineral security. Fuelled by the best ever Q4 production in FY23, NMDC is entering FY2023-24 with the right momentum."
NMDC achieved this production milestone despite the monsoon offset by using vision enhancement technology to mitigate foggy weather, specialized mine liners to avoid jams and water absorbent polymers to reduce the moisture content in the ores. Rallying to increase its production capacity, the Mining Major has also enhanced its evacuation capacity in FY2022-23.
NMDC crosses 41 Million Tonne production of iron ore  for the second fiscal in a row. Producing 14.29 Million Tonne iron ore in the fourth quarter and 5.6 Million Tonne in the March month of Financial Year 2022-23, the State Miner logged its best ever Quarter 4 and March month production in company history.
In FY2022-23, NMDC produced 41.22 million tonnes and sold 38.25 million tonnes of iron ore despite the highest ever rainfall of 622 centimeters in Bailadila region since NMDC's inception. In the fourth quarter of this fiscal, the company reported 14.29 MT production which is the highest for any quarter since inception.