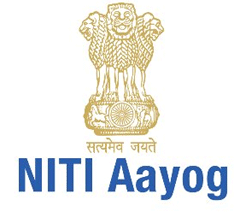 Amid the growing demand for healthcare facilities in the wake of the Novel Corona Virus (COVID-19) Pandemic, the NITI Aayog has asked the State Government to accelerate the process of setting up of Medical Colleges in Districts.While NITI Aayog has requested all the State Governments, it has identified States, which are having more Aspirational Districts, which are also backward so far social, economic and other parameters are concerned. The District Headquarter Hospitals, which are having more than 200 Beds are needed to upgraded to Medical College and Hospitals. Those Districts like Puri, Dhenkanal, Balasore, Bhadrakh, Jajpur, Keonjhar, Sundargarh and others, which are having more than 200 Bedded District Headquarters Hospitals offer the opportunities for setting up such facilities, officials say. The Medical Colleges will be set up on Public Private Partnership (PPP) Model and augmenting District Hospital facilities with Private Investment. NITI Aayog official has also advised the State Government to use the facility of Viability Gap Funding (VGF), available for social sectors, for this purpose. The PPP Model provides for Viability Gap Funding (VGF) requirement as the bidding parameters. Where, depending on the viability of the project, a bidder may either seek grant from the Government to support their Capital Investment and Operational Expenditure. "The grant can be made available under the applicable VGF scheme of Department of Economic Affairs, Ministry of Finance. Whereby, for social infrastructure projects such as these, the Union Finance Minister, in the 'fourth tranche of economic stimulus', has announced the enhancement of the quantum of VGF to 30 Percent of the total Project Cost. Union Government had announced an outlay of Rs 8,100 crore to 'Boost' private sector investment in social infrastructure through revised VGF scheme, as part of the Atmanirbhar Bharat package. NITI Aayog has also shared the Final Drafts of Concession Agreement and request for proposals with states.These are the Guiding Principles for developing State Specific Projects on scaling up Medical Education and Health Care facilities in the District Level, officials say.
NITI Aayog has planned the Guidelines keeping in view the National Health Mission (NHM), which provides quality health care facilities for common man and the Model will facilitate upgradation of the DHHs to Medical College and Hospital with private investment.
While Odisha is attracting investment in major industries, private players, who are eager to invest in Health Care Sector will be interested in the Model, officials say.
Earlier this year, Union Minister had announced a proposal to set up VGF Funding Window for setting up Hospitals in the PPP mode. So NITI Aayog has urged the State Government to take the benefit of VGF funding facility and expedite the setting up of Medical Colleges in the Districts and Aayog has extended its full support in this regard, said sources.