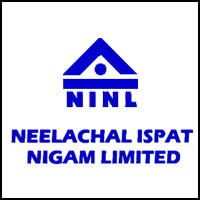 With Union Minister Steel, Petroleum and Natural Gas, Dharmendra Pradhan taking proactive steps to sort out the problems of Neelachal Ispat Nigam Limited (NINL), hope of revival is looming large for the ailing Public Sector Steel Maker.
NINL employees are facing acute crisis due to Non Payment of Salary and Wages for last Eight Months. This has left the employees and laborers under severe stress.
Due to financial crisis NINL Management was not able to pay the Salary and Wages to its employees and workers.
However to save the situation, Union Minister Steel and PoNG, Pradhan has taken up the issue with a sincere approach, senior officials in NINL admit.
Recently, Union Minister convened a meeting to sort out the burning issues that hitting badly the Public Sector Steel Maker, sources said.
While huge amount of finished goods are lying at NINL, selling these quality products through Steel Authority of India Limited (SAIL) was an innovative option suggested by Union Minister.
With disposal of these finished goods and funds are needed to be directly presented to the NINL account, situation will be somehow saved as the employees and workers will be able to receive their salary and wages, advised the Minister.
Though Union Government has decided to disinvest NINL "As Is where Is Basis", however roping in Steel Authority of India Limited (SAIL) , Rashtriya Ispat Nigam Limited (RINL) and National Mineral Development Corporation (NMDC) has been favored by employees and officers of the NINL.
While the Public Sector Mineral Major, NMDC is a shareholder in NINL, it was directed by Minister that NMDC  will send a Team of Experts to Koida Iron Ore Mines allotted to NINL to explore various possibilities .
Neelachal Executive Association (NEA) has appreciated the kind support and suggestions of the Union Minister.
NEA General Secretary Ajit Kumar Pradhan has pointed out that entire NINL Collective extends wholehearted support to any such moves, which will be beneficial for the ailing Steel Maker.
NINL Officials feel that this will help in opening a bright prospective and support for the cause of NINL.
While NINL holds huge future with Kalinga Nagar Steel Hub, being planned by Ministry of Steel, proactive support by Union Minister Steel has rekindled hopes of the employees and officials, said NEA sources.
NINL employees and officers have been drawing attention of the Union Government time and again in this regard and have requested Union Government to explore the possibilities so that RINL, SAIL and NMDC will be asked to take over MMTC's share in NINL.
Under this backdrop, the Union Government will have to take a final decision in this regard, so that NINL, which has a potential to run a 10 Million Ton Per Annum (MTPA) Steel Making will be able to join the efforts of Ministry of steel to produce 300 Million Tons of Steel by 2030-31, officials say.