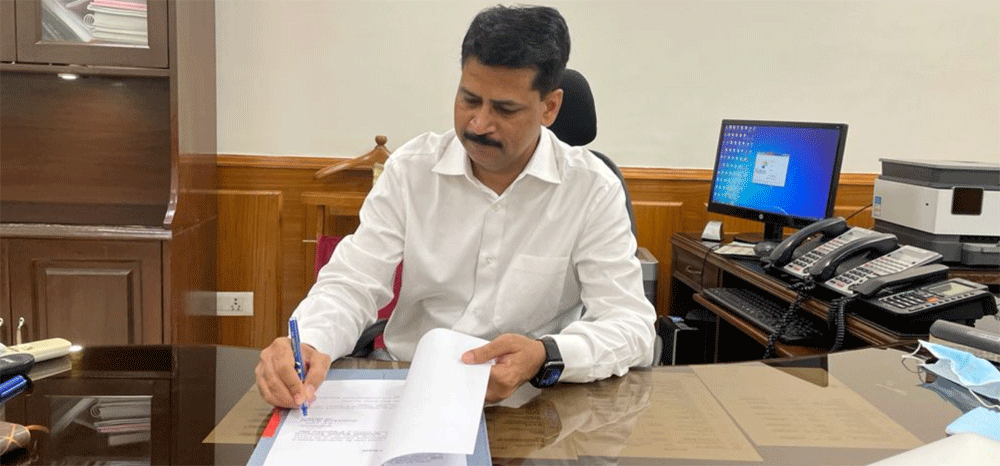 New Delhi: Senior Mandarin, Pramod Kumar Meherda has taken over as Managing Director of National Food Security Mission (NFSM).
Dr.Meherda took charge of the crucial assignment of NFSM on 3 September, when the Country is planning for production of additional food grains to meet the requirement of the people.
While Ministry of Agriculture and the Indian Council of Agriculture Research (ICAR) have decided to jointly promote bio-fortified varieties cereals and pulses through the revamped National Food Security Mission (NFSM), the new Managing Director will be chalking out Action Plan in this regard, said sources.
To address the issue of nutritional security along with food security, the Ministry has already decided to change NFSM to National Food and Nutritional Security Mission (NFNSM).
Ministry of Agriculture and Farmers' Welfare is charting out programs as India has been harping on popularizing consumption of nutritional cereals like millets and sorghum.
This is to fight the growing incidence of hunger and has also launched a program Poshan Abhiyan to achieve targeted results by improving its position in the Global Hunger Index ranking.

The Ministry is harping on the need for reducing the cost of cultivation by using appropriate pest and disease-resistant varieties along with the adoption of bio-fortified varieties. The Mission will working in this regard, said sources.

Dr.Meherda had also served in the Agriculture sector for long time and has been able to bring in a number of reforms to help out farmers. So in his new role as MD of the National Mission he will be working seriously in this regard, said sources.
Dr.Meherda has also taken over as Secretary Agricultural Scientists Recruitment Board (ASRB).

This is an independent organization working for recruitment to the posts of Agricultural Research Service of the ICAR through All India Competitive Examinations.