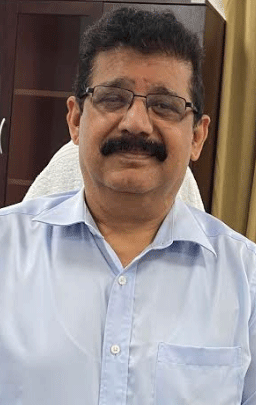 Bhubaneswar: Veteran Indian Forest Service (IFS) Officer Sushil Kumar Popli has taken over as  Principal Chief Conservator of Forests (PCCF) Kendu Leaf(KL) Odisha.
1987 Batch IFS Mr.Popli will be heading the Kendu Leaf Organization of the State, which serves the interest of over 7.5 lakh Kendu Leaf Pluckers for whom Chief Minister Naveen Patnaik has been taking lot of interest all along.
In fact, Mr.Popli, an honest and hardworking officer is known as a versatile IFS Officer, who has extensively worked in various fields in Forest, Power, Steel and Mines and Tribal Development Sectors during his 31 years of service.
While he started his career in 1989 as Probationary Officer in KBK Region, later in 1992 Mr.Popli was engaged in Plantation and Afforestation as DFO in Koraput.
As Nayagarh DFO in 1994, he was instrumental in planning of Shree Jagannath Vana Prakalpa, the Forestery Project for provision of timber for Trinity of Shree Jagannath Temple, Puri.
Interestingly when he served as DFO Athagarh, the ambitious project was launched, in which he was part of the Green Initiative.
Preparation of Forest Management Plan is his forte and as Working Plan DFO at Koraput he was instrumental in formulating 10 Year Plan for Koraput and Rayagada.
As Conservator of Forest at Angul, during 2007-09, Satkosia Tiger Project was initiated and he served as First Project Director of the Project.
Scaling up Bamboo Mission and World Food Program in the State, he played a pivotal role during 2009-10 and later in 2021, he served as Director Tribal Affairs and Scheduled Caste Development, gaining variety of experiences.
2013, saw him as Special Secretary Steel and Mines, where he served for more than one year to join in Power Distribution Sector as CEO CESU.
Grievance Redressal was his prime attention and improvement of consumer satisfaction got the priority during his 3 years tenure in the Prime Power Distribution Setup of the State.
Back in Steel and Mines as Special Secretary, Mr.Popli has been instrumental in hassle free auction of 22 Major Mines, which was done in a record time and transparent manner.
Served in the Steel and Mines Sector for five long years, Mr.Popli has deep knowledge in this economic sector.
Early this year he was back in State Forest Headquarters and took charge of Additional CCF Plan Program and Afforestation, which was a crucial assignment so far Forest Sector is concerned.
Now he will handle Kendu Leaf Organization, which has more than 35,000 seasonal staff and binders spread over 22 districts from where collection and processing of Kendu Leaves are being done.
Mr.Popli, an ardent devotee of Lord Jagannath is happy as he will be serving the tribal and down trodden population engaged in Kendu Leaf plucking will be doing justice to them, feel a senior official of KL Organization.