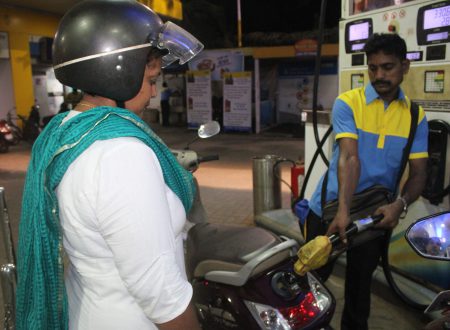 Bhubaneswar: While the Union Government decided to cut Excise Duty by Rs 8 per liter of petrol and Rs 6 per liter of diesel, the new fuel price from 6 AM of Sunday in Odisha will be Rs 102.25 and Rs 94.86 respectively. 
This was estimated by All India Petroleum Dealers Association(AIPDA) here. "Though the Centre cut the Excise Duty by Rs 8 per liter of petrol, the actual price reduction in Odisha will be translated to Rs 10.23 per liter," said Association Secretary Sanjay Lath. 

Similarly, the price of diesel will be less by Rs 7.36 per liter,, he said. 

Mr.Lath said: "On petrol, the central excise duty will be reduced by Rs 8 per liter while the state has to automatically forgo another Rs 2.23 per liter on petrol and Rs 1.36 per diesel.   The per liter petrol rice remains Rs 112.48 and diesel at Rs 102.22 in Bhubaneswar on Saturday.